Reading Time:
2
minutes
For devoted innkeepers and hosts who go the extra mile, hospitality is much more than a welcome mat and a long way from today's cookie-cutter resort condos. When considering where to lay your toque for the night close to Mont-Sainte-Anne, there are plenty of unique options. Here are two examples in the quaint town of Saint-Ferréol-les-Neiges, just 30 minutes from Quebec City.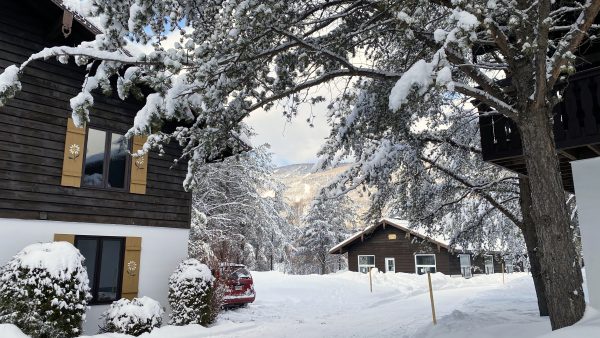 CHALETS MONTMORENCY: As a ski instructor who fell in love with the Swiss Alps early on in his career, John Barclay knew that his mission was to bring some Swiss charm and architecture home to Mont-Sainte-Anne. As a long-time ski school director there, he knows the mountain like the back of his hand. The first few chalets he and wife, Gisèle, built were quickly discovered by ski groups from his network around the world, each named in honour of a Winter Games town. Gisèle also continued to work full-time at the ski resort in many departments, and later on their two daughters, Jessica and Melissa, joined the management team and took over every aspect as their dad planned his retirement. This family is happy to share their love for the entire area. All 46 units, refurbished over the years, are comfortable and affordable, with studios to eight-bedroom villas available. To toast their 45th anniversary this season, the Beaux Prés microbrewery is launching a new beer in their honour: La Barclay. chaletsmontmorency.com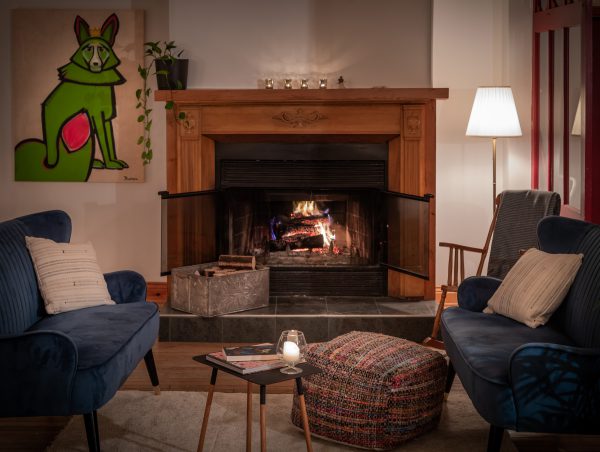 AUBERGE ET CAMPAGNE: This newly opened inn with nine bedrooms is located in the 1870 General Store and original petite école. The owners, former professional World Cup sporting event planners Patrice Drouin and better half, Lisa Linton, are experienced in nailing every last detail. Even though they only took possession of the inn in October 2020, they have already renovated every room and common area to bring an almost Scandinavian feel to the antique location.
Lisa is a passionate equestrian and will eagerly guide you around their other venture a few kilometres from the inn, Cheval et Campagne. Their horse farm also features a guesthouse and indoor event spaces. Complimentary activities include cross-country skiing, horseback riding, ski-joering, winter biking, e-bike adventures, ski touring, winter fishing…the options are endless.
At the inn there are both original and modern touches, a boot and glove dryer, copious Scandinavian breakfasts of local farm products, and everyone can relax at the new Chez Pat ski vélo apéro bar. The family even acquired the building next door to safely organize everyone's personal gear; it was the town's fire station at one time and they are working from archived pictures to bring it back to its former glory. aubergeetcampagne.com