Reading Time:
2
minutes
The number of ski brands seems to be growing exponentially and most are boutique or craft brands. Just like the craft breweries, they are often tapping into the "buy local" movement. A short internet search reveals 416 legitimate ski brands. There are several ski-makers on the pages of this Buyer's Guide we hadn't heard of before this year.
We proudly count at least eight Canadian homebrews. Prior, Foon, Skevik, Raccoon, Xalibu, 93 North and Kindred are all small Canadian companies making their skis right here in Canada. The country's biggest home-grown brand, G3, makes its bindings and avalanche gear in Vancouver and designs its skis here while manufacturing overseas. Of course, ski sales are still dominated by the big boys, but a series of factors are making small manufacturing a viable business.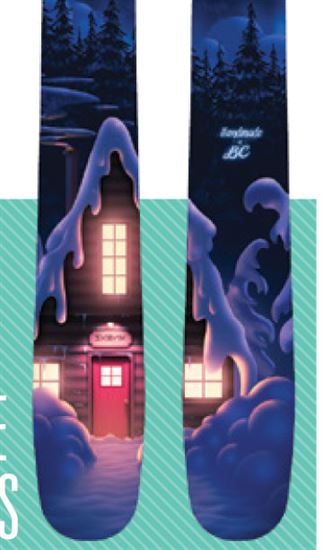 "[It's] a similar trend to what we're seeing in the craft-beer industry," says Alex Suckling, the COO at Sego Skis, an Idaho-based ski-maker. "Buying skis is a choice, not a commodity. Because of that, consumers are trending toward differentiated products that allow them to have a deeper connection to a brand story they identify with."
Glenn Anderson, the B.C. founder with his brother of Vernon-based Skevik Skis, adds that advancements in technology are playing a big part. Everything from printing graphics to cheaper ski presses and CNC machines play a role. But online shopping is the biggest factor, making it approachable and affordable for small businesses to sell product.
"It is much easier these days to create a decent e-commerce website to make your product immediately available to the world," Anderson says. But he also cautions that building a successful ski business is not easy. More competition means it's harder than ever to emerge from micro into mainstream.
According to Suckling, making the leap to the national level is the crux and that rests on one thing: quality of the product. "The skis have to perform, look good and make people excited about the skiing experience," he says. "Once you've got a great product, all you need then is a mix of luck, money and hard work."
For more information on skis referenced in this article, enter the brand name in Search box in upper right of Ski Canada home page.