Reading Time:
4
minutes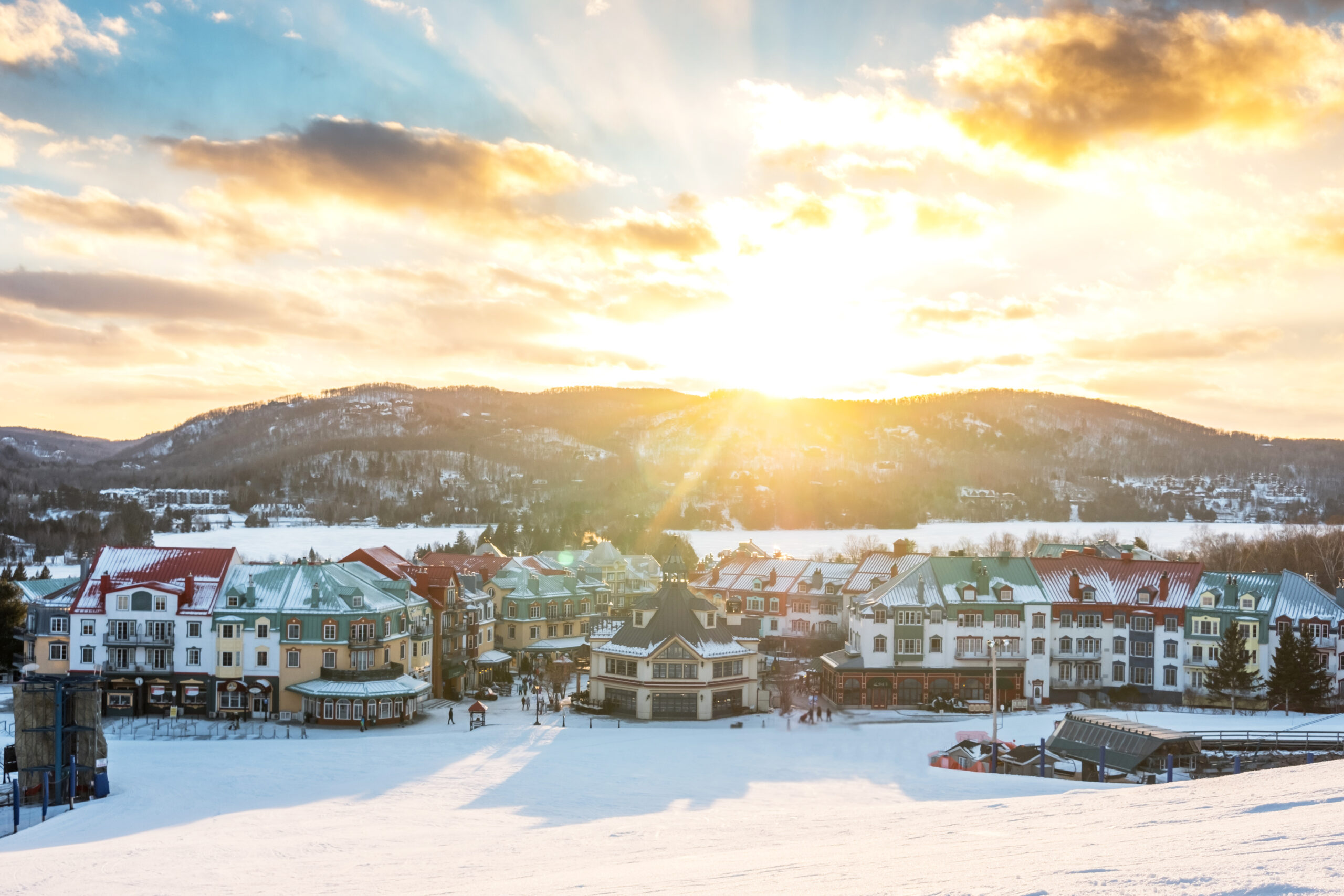 Photo: Tremblant
This time, we left the frozen lasagnas at home.
Growing up, our family spent several holidays skiing in Quebec. My memories of Tremblant are of frostbite, a lone chalet in the woods and a depanneur at a four-corners where we bought Oasis juice and Frito Lay chips to accompany the frozen lasagnas we'd brought from home, for lack of other dining options.
Last March, as my sons and I rounded a bend in the Chemin de Village and Mont Tremblant Ski Resort heaved into view, I could see things had changed.
"It's St. Johns!" exclaimed my 13-year-old son Liam, noting the brightly-coloured buildings that make up the faux alpine village at the mountain's base.
We found our hotel—Le Westin Tremblant—and made our way straight to its lovely inner courtyard: a heated pool and whirlpool nestled in a stand of pine and birch trees. Two hours later we were still there, soaking in the heat under a clear winter night sky while half-heartedly diving for the "magic pebbles" that a hotel employee was tossing into the pool. This was not the Tremblant of old.
Gone, too, was the winding drive to the hill and tedious trek across parking lots. Instead, we merely picked up our skis from the hotel's ski lockers and strolled out into the middle of the base village. The Westin, like countless other options, offers ski-in/ski-out convenience.
The skiing itself was excellent—ample snow and pleasant Tremblant temperatures (i.e. frostbite only once and briefly). On our first morning, we had a date with Roch Newberry, of Tremblant's ski school. Leather-skinned and jovial, he reminded me of the Quebec ski instructors of my youth, who barked French commands at us as we attempted to imitate their flawless 1980s parallel turns.
Roch did less barking and more skiing, quickly surmising that my teenaged sons were the learning-by-doing types. Eyeing our well-used equipment and motley attire, Roch took us up the Express Gondola, as my sons stared in awe at the panorama spreading out beneath us.
At the summit, Roch ignored Liam's request for a double black diamond and led us instead down a blue run, where he began spinning effortlessly from forward to backward, balancing on one foot and then the other, "waking up the body," as he put it.
My sons were instantly humbled—not just by Roch, but by the overall ability on display on the hill. It was mid-week, and many of the skiers were locals and regulars, a particular Quebec breed that I also remembered from childhood: masterful skiers, who gathered in French-speaking clutches in the cafeteria, away from the tourist hordes.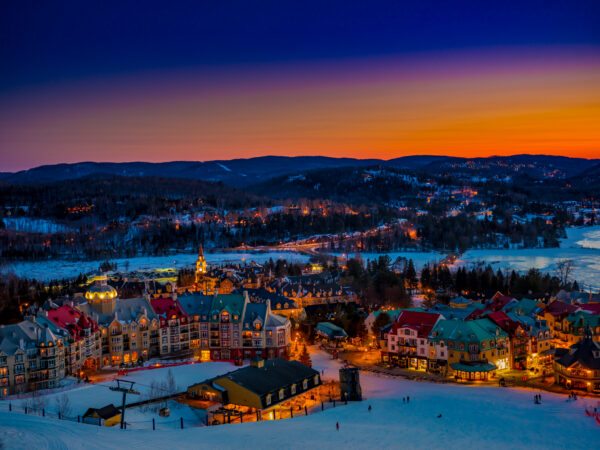 Their presence was instructive, as was Roch's insistence on skiing "with a goal." It was an exhortation to my teenage sons that the sport is about more than getting from top to the bottom as fast as possible. That it's also about skill and grace. There's only so much you can learn in any one ski lesson, and that's as good a start as any. Talk of angulation or upper-body/lower–body separation would have fallen on deaf ears anyway.
There's no need to bring frozen lasagnas to Tremblant today. The "village pietonnier" surrounding the Westin is effectively an outdoor mall, complete with a variety of eating options.
And after a long day of skiing, my deeply ingrained aversion to tourist traps had given way to the sweet siren call of the pizza and local brew that were available within walking distance of our front door. This option allowed me to retreat after dinner, leaving the juveniles to explore the faux alpine village on their own. Worst case scenario, they overdosed on beaver tails.
One evening, I summoned the ambition to drive to St. Jovite (12 minutes) to enjoy a delightful dinner in an Italian restaurant that was formerly the village train station. The boys ordered their meals in halting French, and then struck up a friendly conversation with the couple at the next table about the decline of the Toronto Maple Leafs.
There's no question that Tremblant has been transformed over the last forty years. High-speed lifts, heated pools, ski lockers, new terrain, restaurants galore. There's even a casino now. But something essential about the mountain still remains. Before leaving, I walked down to the Chapelle Saint Bernard, the quaint, wood-sided, red-roofed church that was built in the late 1930s, as the mountain was being developed, to give a distinctly Quebec touch to what was expected to become an international skiing destination. The church stands stoic, in the midst of the traffic and sprawling development: a quiet symbol of a realized dream.
---

---