Powder Buyer's Guide 2022 pt 8 – Gear & Gadgets
---
AVALANCHE SAFETY
Gear up for sliding beyond the ski area boundary with these essentials.
Osprey Soelden Pro: Along with the women's Sopris, this avalanche pack uses an electronic power source to inflate an air bag, increasing the likelihood of ending up on top of a slide, not buried in it. $1,700; ospreypacks.com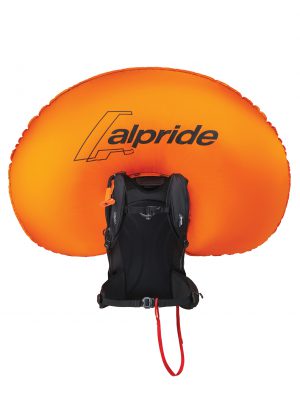 Ortovox Diract Voice: The foolproof beacon uses voice commands and a single-button operation to make rescue easy. Hit Search and it talks you through the steps to find a buried victim in multiple languages. $420; ortovox.com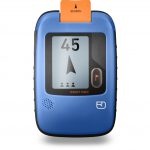 Backcountry Access Dozer 2H Shovel: BCA designed this shovel to stand up to levering, stomping and moving tons of snow quickly with an ova-concave shaft, a cored-out handle and an optional hoe mode. $80; backcountryaccess.com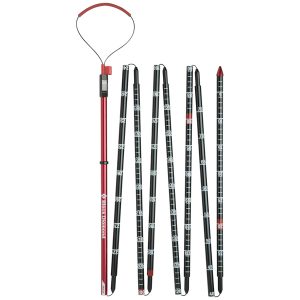 Black Diamond QuickDraw Pro: Like a gunslinger, this probe deploys faster than most. The stuff sack integrates with the probe's pull cord and the ferrules line up quickly for quick assembly. $85; blackdiamondequipment.com
GLOVES FOR MYSOPHOBICS
 For everyone emerging from the last two years with germ-phobia, these gloves are for you. (In other words, all of us.) The Swany SV-11 gloves are a liner you wear inside your ski mitts or gloves, or even on their own. Treated with Polygiene ViralOff, an anti-bacterial and anti-virus treatment, the thermal fabric self-sanitizes and adds a touch of warmth. With them on, shuttle rides, gondola cars and base lodge tables won't seem quite so full of danger. $40; swanyamerica.com
THE NEWEST ISO IN TOWN

 The International Organization for Standardization has recognized Gripwalk. The grippy ski boot sole, developed by Marker and Dalbello, has become the unofficial third option alongside DIN and touring. The latter two were already standardized by ISO. The designation for Gripwalk means, starting in the 2022-23 season, all Gripwalk soles and compatible bindings will fit a norm for size and shape, adding an extra element of safety.
THE ACTION CAMERA GETS BETTER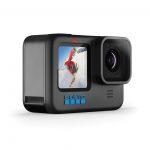 The Kleenex of POV video. The Band-aid of action cameras. The Ski-Doo of weird nobs on helmets. GoPro continues to define the category and its 10th iteration, released this fall, is the best yet. A new chip pushes the Hero 10 Black to 5.3 K video, 23 MB pictures, better low-light performance, crisper colours and more frames per second. It even uploads to the cloud wirelessly. All you need to do is edit it all down to something watchable. $650; GoPro.com
VORTEX WORTHY HAND PROTECTION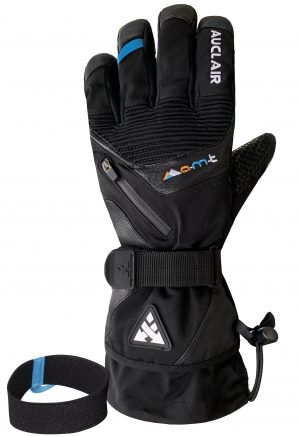 When the snow's deep the only way to keep flakes from sneaking inside your cocoon of warmth is with a gauntlet style glove like the Auclair Panorama Softshell. Designed for cold days, the goatskin and soft-shell exterior protects a polyester lining and 3M Thinsulate insulation. A small, waterproof pocket is perfect for a goggle wipe or squeegee and it has our other essential glove feature, a nose wipe. Bring on the polar vortex. $110; auclair.com
CATEGORY-BLURRING POLE

 The Leki Patrol Vario S pole has extra grip below the handle for choking up when skinning, the Trigger S quick-release system for safety and convenience, and is also adjustable from 110 to 140 cm. It's ready for any adventure. $150; leki.ca
THE GOLF GLOVE FOR TOURING
 The Hestra Ergo Grip Active Wool Terry takes "fits like a glove" to new levels. Pre-curved fingers and supple leather with a softshell back of the hand add up to a golf-glove-like, custom-feeling fit. The wool liner and a Gore-Tex Infinium windproof membrane add impressive warmth, especially for how slim and dexterous these gloves are. With seams positioned for minimal impact on the hand grip and a fairly breathable construction, they're comfortable for long uphills and warm enough for powdery descents. $160; hestragloves.com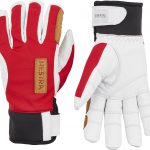 ONE GLOVE, THREE WEIGHTS
 Ski touring is especially demanding on the hands: going up they can get hot and sweaty, on long descents they can get cold, and sometimes they're in between. The Oyuki Haikai has us covered in all but the coldest of situations. The 3-in-1 glove consists of a supple and water-resistant goatskin over-mitt and a Gore-Tex windproof liner glove. The latter's grippy palm and phone-friendly fingers are great for the uptrack, while the over-mitt is cozy and warm for the down. When it's chilly, they layer seamlessly. $215; oyuki.com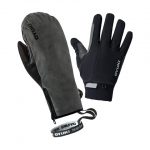 LIGHT AND LOADED

 The Plum Pika is about as streamlined as we'd go for a touring binding. Designed and manufactured in France, it has two heel riser settings, DIN to 10 and an optional ski brake. With Plum's easy step-in and intuitive operation, it's a good option for any lightweight touring build. From $689; fixation-plum.com

TIGHT & SECURE

A crash at the 2006 Winter Olympics destroyed Allison Forsyth's anterior cruciate ligament, or ACL. Like a lot of skiers, the former national team ski racer used a knee brace to help recover after reconstructive surgery. It was itchy, sweaty and bruising, restricted range of motion, and encouraged her to overcompensate with the other leg.

Fifteen years later, the first product from Vancouver-based Stoko Design, the K1 is a compression tight designed to mimic the ligaments of the knee to offer the same level of support as a rigid knee brace. "It feels comfy, provides all the support I need and retains the mind-body connection," Forsyth says, who now works for Stoko. "I wish it had been around in 2006."

Inside the tight is a series of cables that run over the quads and wrap around both sides of the knees. The dials on the lower back adjust the tension on the cables and the support for each knee. In tests, Stoko research showed the K1 tight provides the same level of lateral support as the stiffest rigid knee braces. But they don't impact range of motion, are lighter and more comfortable to wear.

That makes the K1 more versatile than just injury recovery and ongoing support. Skiers and other athletes in high-risk sports are using them to prevent injury. The only knee problems it doesn't help are ones related to a loss of cartilage. $500; stokodesign.com

Auclair, backcountry, buyers guide, GoPro, GripWalk, Hestra, Leki, Ortovox, osprey, Ovuki, powder, Stoko Design, Swany