Newsstand sales comparison 2013/14
The numbers are in! Once again, Ski Canada magazine sold more copies on Canadian newsstands last ski season than any other ski magazine.
Newsstand sales are like a survey on which ski mag is skiers' favourite. At the newsstand competitors are side-by-side. Before making a choice readers can flip through the magazines to compare content and then make their choice. Most skiers buy Ski Canada magazine.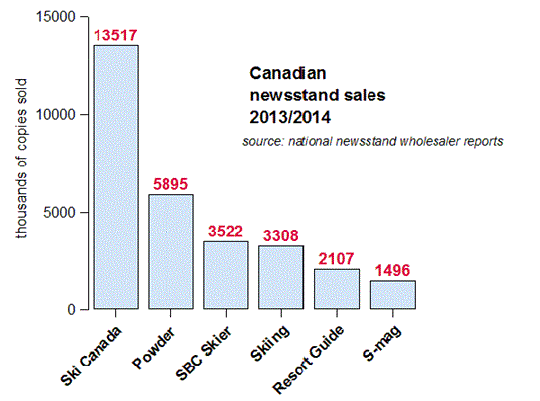 Ski Canada magazine – 98% paid circulation including newsstand sales & subscriptions.
Ski Canada's circulation is audited by CCAB* No other ski magazine available in Canada can make this statement. It's your guarantee of performance.
* Canadian Circulations Audit Board division of BPA International