Reading Time:
3
minutes
One day last winter it was -19 C at the bottom of Lake Louise and -1 C at the top. Known as an inversion, because the typical temperature gradient of getting colder as elevation rises is turned upside down, it's a nice mountain phenomenon for skiers, but also a conundrum. Skiing is already tricky for temperature regulation because of its stop-and-go nature. Add huge temperature swings and staying warm can be challenging. The simple solution? Layering.
The standard for most outdoor activities is less common at the ski hill, where we tend to wear one warm, bulky jacket rather than progressive layers, each with an individual job to do. But layer right and you'll sweat less on the slopes, be warmer between runs and quickly adapt to big temperature changes. Layering creates microclimates that move heat-robbing moisture away from the skin, traps warm air where it's needed and breathes when we get too hot. Strip a layer and instantly adjust to a warming day or add one when the wind picks up. And now new "smart" insulation and hybrid construction is making it easier than ever to stay comfortable, no matter the temperature swings.
THE BASICS
There are three main "layers" to layering.
Base: Worn next to your skin. Think long-sleeve top or long underwear—its job is to move moisture away from your skin, keeping your body warm while dispersing the wet.
Mid: This is the layer that locks in heat, using tiny air spaces to trap your warm air. A jacket or sweater of fleece, down or synthetic puffy works well here.
Outer: The shell material is like a force-field deflecting precipitation and wind. It also needs to let excess moisture and heat escape.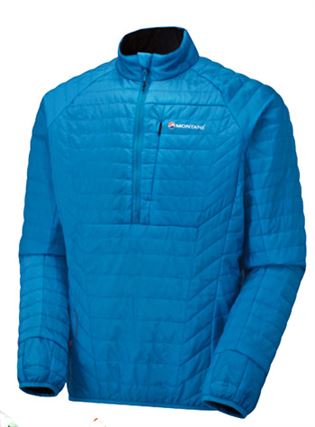 Reversible performance: Typically jackets have an exterior shell that offers protection and an inner liner that should never see sun. But to extend versatility, companies are making reversible jackets that can be worn inside out for different conditions. For example, on one side of the 40 grams of synthetic insulation of the Montane Verso Pull-On is a Pertex Quantum shell, a highly wind- and water-resistant ripstop nylon. The other is Hypervent, a proprietary fabric that's very breathable. When working hard, say skinning into the alpine, wear the Hypervent on the outside and let excess heat and moisture escape. At rest or in windy conditions, flip it over and cocoon under the Quantum's protection. $150; montane.co.uk
Breathable hybrids: Imagine a synthetic insulation that would let moisture vapour and excess heat escape when you're working hard, and lock in the warmth when at rest. Sound impossible? Well, it exists. Developed for U.S. special ops, Polartec Alpha works like a thermostat, automatically adjusting to your level of exertion. It means less pulling on and off layers as you stop and go, especially in a hybrid construction like on the Outdoor Research Deviator. Combining fleece arms and back with a front vest of Alpha, it's a versatile mid-layer that's warm and breathable. $185; outdoorresearch.com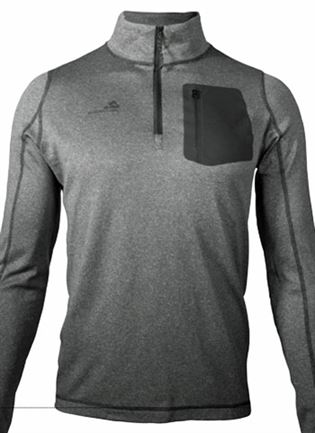 Wool-synthetic mixes: Merino wool makes a great base layer because it naturally pulls moisture from the skin, is a great insulator and it won't stink. But it's also weaker than synthetics, doesn't dry quickly and shrinks if you use a dryer. Synthetic fibres dry quickly and are tough. Polartec developed new technology that allows it to combine the best of both materials in one package, called PowerWool. A thin layer of wool sits next to the skin for fast wicking to the synthetic outer layer, where it dries fast. The synthetic also adds durability and longevity to sizing. Find it in Westcomb's Nomad Long Sleeve, a great mid-weight baselayer made in Vancouver. $170; westcomb.com