Reading Time:
6
minutes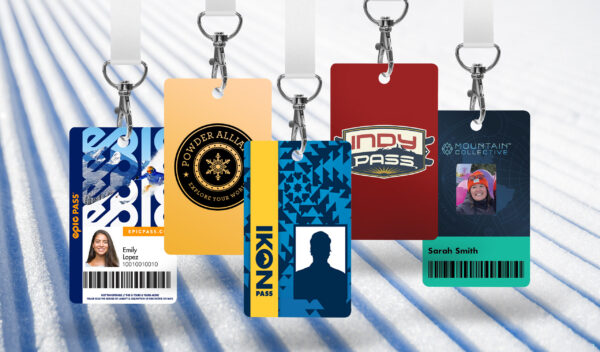 Finding the One that Could Change Your Skiing Life
THIS IS NOT THAT GUIDE
We know there are multiple versions of Epic, Ikon, MCP and Indy. But including all the passes' less-costly permutations—not to mention all the fine print—would result in a magazine that would crush all but the sturdiest coffee tables. Though comprehensive, this is not an exhaustive guide. Contact pass vendors with questions, and please note: All pricing is from 2022—updated figures weren't available at press time. Check skicanadamag.com for more information on passes as it emerges.
As one North American ski season ends, another begins—the latter being the early-bird pricing period for multi-resort passes. For skiers looking to save money on these passes, buying early is a no-brainer. After all, they cost up to 25 percent less in spring than they do the following fall.
But for Canadians trying to decide between the four top-tier passes—Epic, Ikon, Mountain Collective and Indy—the decision can be as tricky as riding a T-bar up the Eiger's north face. That's where this guide comes in. We've zoned-in on the calibre, viability and value of each pass to make that T-bar trip a little easier on your nerves and quads. Still, in doing so, we've encountered even more strain—albeit the good kind: No matter which pass suits you best, all have potential to deliver monster ski seasons all over North America, Europe's Alps, even Australia, New Zealand, Chile and Japan.
EPIC PASS
Fifteen years after Colorado-based Vail Resorts kick-started the transformation of recreational skiing with the launch of Epic, the unlimited, unrestricted pass still befits its moniker—and then some. It has grown from five resorts in Colorado and California to 41 across Canada, the U.S., Australia and Switzerland. Partner resorts, which provide a limited number of days of skiing, now number 40, expanding Epic's reach to Alberta, Japan and across the Alps.
There are many scenarios whereby a full Epic Pass makes good sense for Canadian skiers, especially those who hit Whistler-Blackcomb regularly. With some Epic pricing almost covering four holiday-season lift tickets purchased at the window at Whistler, anyone skiing there for more than a few days over the holidays, or indeed, at most resorts covered by Epic, would save money with the pass. This also applies more generally to those lucky skiers on extended road trips around the regions where multiple Epic resorts are located. In Canada, this includes the combination of Whistler and Stevens Pass in Washington, the B.C. partner resorts of Fernie, Kicking Horse and Kimberley, and Nakiska in Alberta.
What about Eastern Canada? Therein lies the rub. Given that Epic only covers Quebec's Mont-Sainte-Anne and Stoneham as partner resorts with seven days of combined access, it makes little sense for stay-at-home skiers outside British Columbia. Eastern skiers planning multiple vacations out west or to New England or Europe can benefit enormously from the pass, but not substantially more than they would from the full Ikon Pass. Then again, Epic provides comparable versatility for several hundred dollars less than Ikon.
2022 pricing: Started at $841, increased to $949 before going off sale Dec. 4.
More info: epicpass.com
IKON PASS
Considering that Ikon debuted a full decade after Epic, it is remarkable how quickly the Denver-based Alterra Mountain Company has expanded its coverage to surpass that of its older rival. Holders of the full-fledged Ikon Pass now have varying degrees of access to 53 resorts across 11 countries, including in 15 U.S. states, B.C., Alberta, Ontario and Quebec, the European Alps, Japan, Australia and New Zealand. In terms of unlimited and unrestricted access, however, it is much less extensive than Epic, with 14 resorts in California, Utah, Wyoming, Colorado, Vermont, Quebec and Ontario represented. That said, the Canadian inclusions—regional behemoths Tremblant and Blue Mountain—give Ikon a significant edge over Epic among frequent skiers based in Eastern Canada.
The flipside of this is that Ikon's policies in Western Canada—Sunshine Village, Lake Louise, Norquay, Revelstoke, Cypress, Panorama, Sun Peaks and Red Mountain—limits the number of days at each resort to seven, albeit with no blackout dates. For close-to-home Western skiers, resort-specific passes may make more sense (see sidebar). But for those planning short- or mid-length destination trips, Ikon can have the same kind of financial and logistical impact as Epic. It should also be noted that Ikon gives skiers and riders early booking privileges with CMH Heli-Skiing, which operates 12 lodges across B.C.
2022 pricing: Started at $1,299, increased to $1,599 before going off sale Dec. 8.
More info: ikonpass.com
MOUNTAIN COLLECTIVE PASS
If Epic and Ikon are ski resort smorgasbords, then the Mountain Collective Pass (MCP) is a tasting menu. Founded in 2012 as the first real competitor to Epic, the MCP includes two days of skiing with no blackout dates at 25 partner resorts (for 50 total days), as well as 50 percent discount on all additional days.
MCP resorts tend to be grouped together: Norquay, Lake Louise and Sunshine in Banff, for example, or Jackson Hole, Grand Targhee and Big Sky. Overseas, several operations in Chamonix, Japan's Niseko United area, Australia's Thredbo and Mt. Buller, Chile's Valle Nevado, and New Zealand's Coronet Peak and The Remarkables are also in the mix. Clearly, the MCP is a pass apart from Epic or Ikon, and one that presents a flexible and economical alternative for seasons that revolve around multi-resort ski trips, not regular regional skiing.
2022 pricing: Started at $529 (U.S.), increased to $599 (U.S.) before going off sale Dec. 16.
More info: mountaincollective.com
INDY PASS
Just as Epic spars with Ikon, MCP jousts with Indy, which less than five years after launching provides two days of skiing at 120 independently owned resorts across the States, Canada and Japan, plus 25 percent off third days. The absence of blackout dates separates the Indy Plus pass from the Indy Base pass. Both require passholders to redeem lift tickets at resort ticket windows by presenting photo ID.
According to Indy Pass founder Doug Fish, the pass was designed to offer relief from rising lift ticket prices for occasional skiers. Priced 33 percent below the MCP, this mission looks legitimate.
It comes at a cost, however. The calibre and amenities of Indy resorts—if not their congenial vibes—tend to fall short of those covered by Epic, Indy and MCP. The South Okanagan's Apex Mountain Resort, for instance, has plenty going for it, but few skiers would include it in such world-class company as Whistler or Revelstoke. Out East, Ontario's Calabogie is an appealing ski option, but it's not in the same league as Tremblant or Le Massif de Charlevoix.
This is not to say that Indy is bereft of baller ski destinations. Utah's Powder Mountain is the largest ski resort in the U.S. by skiable acreage. Vermont's Jay Peak receives the most snowfall of any ski area in the Northeastern States and is rightfully renowned for its glades. But generally speaking, Indy resorts lack the scale and polish of their Epic, Ikon and MCP rivals, and this suits plenty of skiers just fine.
2022 pricing: Indy Plus started at $379 (U.S.), increased to $449 (U.S.) at press time.
More info: indyskipass.com
THE OUTLIER: POWDER ALLIANCE
To join the Powder Alliance, skiers purchase a season pass to any of the 21 Powder Alliance resorts across Canada, the U.S. and Japan, and then receive three free days at each of the other 20 areas, including Silver Mountain in Idaho, California's Sierra-at-Tahoe, and Mission Ridge in Washington. Keep in mind that the Alliance's impact in the Great White North and Eastern North America is decidedly limited, given that its only Canadian partners are Alberta's Marmot Basin and Castle Mountain, and that Colorado's Loveland is its easternmost resort.
More info: powderalliance.com
2022 Pricing
Unlimited
skiing days
Unrestricted skiing
(read: no blackout dates)
Cheaper and local versions available
Includes perks
(discount lift tickets for friends, lodging and food discounts, etc.)
Epic
$841-$949
At 41 resorts
At 41 resorts
Extensive
Extensive
Ikon
$1,299-$1,599
At 14 resorts
Extensive
Extensive
Mountain Collective
$529-$599 (U.S.)
X
X
Limited
Indy
$379-$449 (U.S.)
X
Limited
Limited
Powder Alliance
Free*
X
X
X
X
| | Epic | Indy Pass | Ikon | Mountain Collective |
| --- | --- | --- | --- | --- |
| | | | | |
| # of total locations* | 41 | 120 | 53 | 25 |
| # in BC | 1 | 3 | 5 | 3 |
| # in Alberta | 0 | 0 | 3 | 6 |
| # in Eastern Canada | 0 | 2 | 2 | 1 |
*(includes non-destination resorts not referenced here)
| | | | | |
| --- | --- | --- | --- | --- |
| # in Eastern Canada | 0 | 2 | 2 | 1 |
| # in Western U.S. | 10 | 36 | 30 | 11 |
| # in Northeastern U.S. | 8 | 20 | 9 | 1 |
| # in Europe | 1 | 0 | 5 | 1 |
| # in Southern Hemisphere | 3 | 0 | 7 | 4 |
| # in Japan | 0 | 5 | 2 | 1 |
SINGLE-RESORT PASSES
Single-resort passes still tend to make the most sense for skiers who stay local all season. The "5×7 Pass" from Ontario's Blue Mountain, for instance, could be had for as little as $319 in 2022, and unlike most of the multi-resort passes can be purchased in-season for $499. This is less than a third of what the full Ikon Pass cost before it went off-sale.
At some mountains, however, the multi-resort option can't be denied. When Whistler's 2022-23 Unlimited Season Pass went on sale in spring of 2022, its $1,202 price tag was more than 40 percent higher than that of the full Epic pass. And like Epic, the Whistler pass went off-sale in December.
WAY OF THE FUTURE?
The writing is on the wall: Multi-mountain pass vendors are enticing skiers to make a commitment before the season starts. According to Danielle Johnson, Vail Resorts' director of communications, the Epic Pass is designed to "make the sport more accessible, and create stability for our business and the industry. For many years, the ski industry was ruled by weather. By locking in revenue ahead of the season, we're able to continuously invest back into our resorts, the guest experience, our employees, our communities and the environment—no matter what type of winter we have. And by purchasing their skiing and riding ahead of the season, our guests get a great deal."
---

---