Reading Time:
2
minutes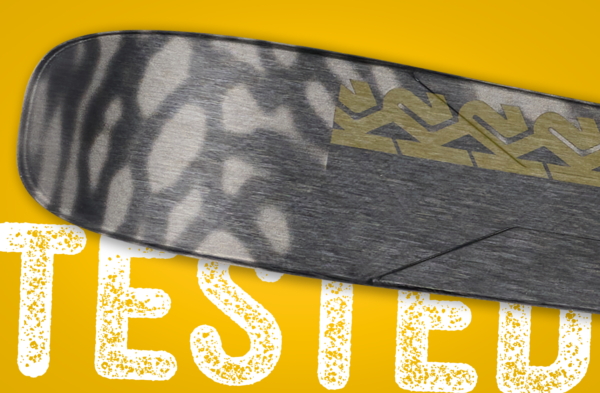 Lengths:
166, 172, 178, 184, 190
Dimensions:
134-99-120 @ 184
Radius:
20m @ 184
Best for:
A big-mountain ski that can still carve groomers.
Compare with:
Blizzard Bonafide 97, Völkl Mantra 102, Atomic Maverick 100

The ultimate review for an all-mountain ski should read something like this: "Quick and nimble. Eats crud for breakfast. Surprisingly good at carving. As smooth as silk." Usually "snappy turning" and "powerful carving" are at opposite ends of the ski performance spectrum but according to our testers, the Mindbender manages to meld them. The secret sauce is probably the Titanal Y-beam, a sheet of Titinal shaped like a two-pronged trident. From the toe binding to just shy of the tip, the metal runs along the edges where it helps with turn initiation. Under the bindings it runs edge-to-edge for power transfer and stability. And towards the tail, it's focused over the centre of the ski for solid turn finishes. This shape keeps the metal from being overbearing, allowing strong skiers to lock into carves on hard snow or to smear short-radius turns through the bumps. The widest of the all-mountain skis we tested this year, the Mindbender only felt like it in fresh snow. The only reason it wasn't a Testers' Choice is that it demands a little more from a pilot than the Bonafide. A solid choice for expert, western skiers.
---

---