---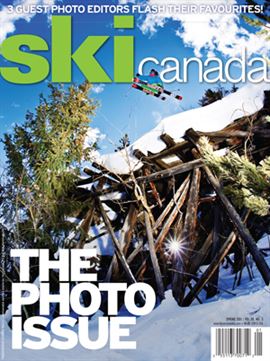 SPRING 2011 VOL. 39 NO. 5
Published week of February 21, 2011
Three guest photo editors show off their favourite picks.
BRYN HUGHES – CANADA
SVEN BRUNSO – USA
MATTIAS FREDRIKSSON – SWEDEN
Three photographers, three countries, a million views. For an expanded take on visual stimulation for skiers this month, Ski Canada asked three of its regular contributors to send us their own favourite shot as well as the best they could find from their countrymen. Representing Canada, Bryn Hughes goes up against Mattias Fredriksson of Sweden and American shutterbug Sven Brunso. Each sees our sport through a unique window, and it's your turn to tell us whose pictorial world is best.
[poll id="4″]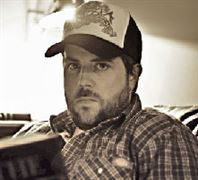 BRYN HUGHES
AGE: 39
SKIING SINCE AGE: 12
GREW UP ON: Mount Washington,
Vancouver Island
HOME HILL NOW:
Whistler
FAVOURITE HAUNTS: Coast Mountain Range, B.C.
FAVOURITE INTERNATIONAL HAUNTS: Alaska,
Chile, Argentina
SHOOTING SKIERS FOR: 12 years
MAKING MONEY AT IT: 11 years
PRINTED IN: about 35 publications worldwide
AWARDS, MEDALS, HONOURS: Photo of the year
2005 (Powder), International Photography awards 2007,
Red Bull Illume semi-finalist 2010
FAVOURITE TOOL: Robertson screwdriver
FAVOURITE FISH: salmon
FAVOURITE ATHLETES: Too many to list, but the best
are those who truly enjoy skiing and understand how
to ski for the camera. One good example would be Dan
Treadway.
SCARIEST MOMENT: Having a snow bridge collapse
above a 3,000 vert line in Haines Alaska, with a heli
hovering right above us, its rotor close to rocks. That got
the heart racing for sure.
FUNNIEST MEMORY: Any time you have Josh Bibby
around there will be something hilarious happening.
WHERE THIS WINTER: The Coast Range, the
Kootenays, Stewart, B.C., and Alaska. And I might end up
in Europe.
THE WEIRD, WACKY AND PLAIN OLD PECULIAR: Japan is an amazing place with some bizarre scenes
around Tokyo. The ghost towns of B.C. have some great
sled-access skiing and touring—with some crazy
individuals residing there.
WHO HELPS PAY THE BILLS: Comor Sports Whistler,
Oakley, Route 99 motorsports, Rossignol and Smith
IT'S A LIVING: The freelance pay scale is a sliding one,
but we still get to fly in helis on top of amazing peaks all
over the world with great people. And the living conditions
are as good as it gets.
ADVICE ON GETTING INTO THE BUSINESS: Shoot 'cause you love it—sometimes the business will
take the fun out of it. Get your photos out there via print,
web, social media…but only show people your best work.
And never give your shots away—it will never help you get
anywhere, and only hurt your business.
---
AGE: 40
SKIING SINCE AGE: 9
GREW UP SKIING: Williams, Arizona
(yes, Arizona!)
HOME HILL NOW: Purgatory/Durango,
Colorado
FAVOURITE HAUNTS: Snowbasin, Utah; Taos,
New Mexico; Alyeska, Alaska
FAVOURITE INTERNATIONAL HAUNTS: Revelstoke,
Rogers Pass and Kicking Horse; Serfaus, Austria; Sulden
am Ortler, Italy; Engelberg, Switzerland; Serre Chavalier,
France; Lyngen, Norway; Riksgransen, Sweden
SHOOTING SKIERS FOR: 15 years (and in front of the
lens, 21 years)
MAKING MONEY AT IT: 12 years
PRINTED IN: as an athlete 50+ publications, as a
photographer 12
AWARDS, MEDALS, HONOURS: I'm one of just a
few people in the industry to both shoot major magazine
covers and appear as the subject on major magazine
covers—including Ski Canada three times.
FAVOURITE TOOL: Phillips screwdriver
FAVOURITE FISH: rainbow trout (smoked)
SCARIEST MOMENT: Taking a fall that broke six ribs
and punctured a lung.
FUNNIEST MEMORY: In the days of shooting slide film,
I sent an athlete off a 25-metre cliff three times before I
realized I didn't have film in the camera. Luckily, I figured
it out before his fourth jump and nailed the shot. And it
was published.
WHERE THIS WINTER: my backyard (San Juan
Mountains, southwest Colorado), the Alps and Pacific
Northwest (Mount Baker and Crystal Mountain)
THE WEIRD, WACKY AND PLAIN OLD PECULIAR: Iceland
WHO HELPS PAY THE BILLS: 5 Seasons, Clif Bar,
Freestyle, Giro, Fischer, Leki, Oakley, Osprey and Thorlo
IT'S A LIVING: I look at it like this—I get paid (I use the
term loosely) to travel to exotic locations and go skiing. My
office always has a good view and I get to chase storms.
The life isn't perfect, but it beats working in a cube farm
under fluorescent lights any day.
ADVICE ON GETTING INTO THE BUSINESS: Treat it
like a business because that's exactly what it is. Represent
your sponsors, be professional and work your butt off. No
matter how tired you are, hike another line since the best
images are often the last shots of the day. Someone else is
working harder than you trying to get that cover shot. But
don't take yourself too seriously. We are all in this business
because we love to ski.
---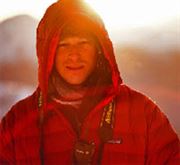 MATTIAS FREDRIKSSON
AGE: 36
SKIING SINCE
AGE: 3
GREW UP SKIING: On theslope from our
house down to the
lake.
HOME HILL NOW: Åre, Sweden
FAVOURITE HAUNTS: west coast of Norway
FAVOURITE INTERNATIONAL HAUNTS: Engelberg,
Switzerland, and Hokkaido, Japan
SHOOTING SKIERS FOR: 16 years
MAKING MONEY AT IT: 15 years
PRINTED IN: I don't count the number of publications
anymore
AWARDS, MEDALS, HONOURS: Winner of Deep
Summer Photo Challenge in Whistler, 2009; Photo
of the Year in Bike Magazine, 2010; presenter at Pro
Photographer Showdown in Whistler, 2003
FAVOURITE TOOL: Allen key
FAVOURITE FISH: it's not pickled herring
FAVOURITE ATHLETES: Henrik Windstedt is an
amazing skier and great guy. We know each other very
well and have been working together for 14 years now.
SCARIEST MOMENT: Watching Torgrim Vole ski a
super-gnar line in Sogndal, Norway, last year. He crashed
midway down and I thought it was over. You can see it
all in Fields' movie Side by Side.
FUNNIEST MEMORY: Every time I hang out with
Dave Mossop or Mitchell Scott—these guys could
make it as comedians.
WHERE THIS WINTER: I've been shooting a lot back
home in Sweden and just came back after a month in
the Alps. Now I'm off to Norway where I will shoot most
of the spring.
THE WEIRD, WACKY AND PLAIN OLD PECULIAR:
Russia
WHO HELPS PAY THE BILLS: F-Stop, Hestra Gloves,
Oakley, Nikon, Salomon and WhiteOut
IT'S A LIVING: It's not a vacation as lots of my friends
think. I love my job and the benefits that come with it,
but it's a lot of hard work.
ADVICE ON GETTING INTO THE BUSINESS: Shoot
differently and find your style. Spend time out there.
OTHER RANDOM ADVICE: Make sure to do your
pre-season training—to build up your back. And don't
forget to ski without your heavy bag once in a while.
You're in it because you love to shred, eh?
REGULARS
FIRST TRACKS: Honest, it was way steeper than it looks! by Iain MacMillan
YOUR RUN: Our readers write. The weather according to George. Readers respond with passion to George Koch's attempted debunking of climate science in the Fall 2010 issue.
SHORT TURNS: The man with two-million feet; Jenn Heil abdicates; Tourism Fernie's Powderhounds winner; Ski hill for sale: $299; Tremblant's Sikwam spring festival; US definition of 'out of bounds'; Mont Avila's Akamp;
SEEN@WHISTLER: Ski culture's crass classUnderneath the polished veneer of sponsors and competitions of Whistler's World Ski & Snowboard Festival thrives a serious shindig. by tobias c. van Veen

Tags: Colorado, Sweden, Whitewater