Reading Time:
2
minutes
Vol 41  #1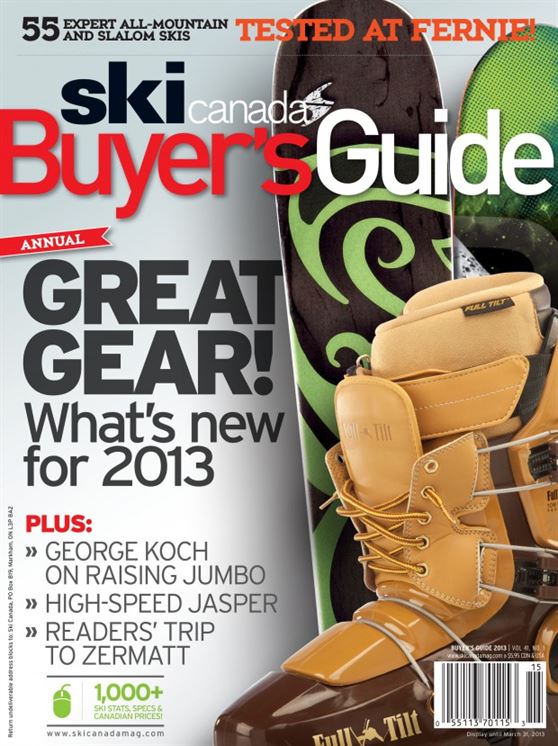 Published week of August 20, 2012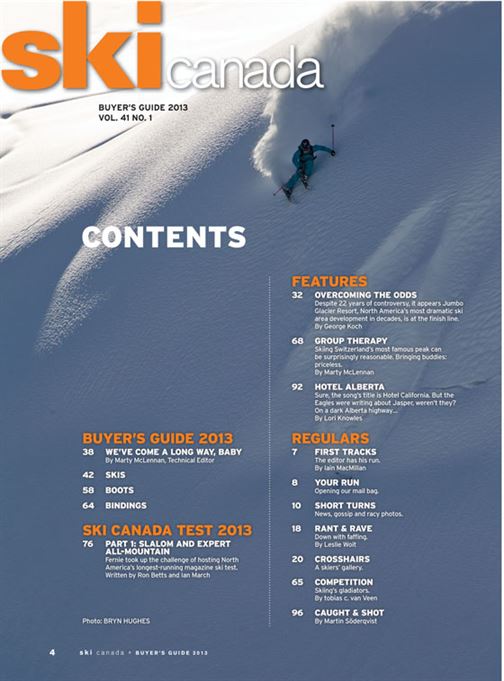 BUYER'S GUIDE 2013
WE'VE COME A LONG WAY, BABY By Marty McLennan, Technical Editor
1000+ ski & boot specs and Canadian prices
SKI CANADA TEST 2013
PART 1: SLALOM AND EXPERT ALL-MOUNTAIN
Fernie took up the challenge of hosting North America's longest-running magazine ski test. Written by Ron Betts and Ian March
FEATURES
Despite 22 years of controversy, it appears Jumbo Glacier Resort, North America's most dramatic ski area development in decades, is at the finish line. By George Koch
Skiing Switzerland's most famous peak can be surprisingly reasonable. Bringing buddies: priceless. By Marty McLennan
Sure, the song's title is Hotel California. But the Eagles were writing about Jasper, weren't they? On a dark Alberta highway… By Lori Knowles
REGULARS
FIRST TRACKS The editor has his run. 'My best run'. By Iain MacMillan
YOUR RUN Opening our mail bag.
SHORT TURNS News, gossip and racy photos.
RANT & RAVE Down with faffing. By Leslie Woit
CROSSHAIRS A skiers' gallery.
COMPETITION Skiing's gladiators. By Tobias c. van Veen
CAUGHT & SHOT By Martin Söderqvist