Reading Time:
< 1
minute
A tribute to the best ski flick segment ever
Likely the best known ski video segment is JP Auclair's urban romp down the streets of Trail, Nelson and Rossland in the movie All.I.Can. Yes, it's the one you're thinking of. He slides down snow banks, flips over driveways, sparks through intersections and catches the bus back up at the end.
Auclair died in an avalanche while skiing in South America in 2014. As a tribute, Sherpa Cinemas, the same Canucks who shot All.I.Can., teamed up with Line Skis pro Tom Wallisch, to do it again. The short film, produced with support from The North Face, is called Imagination: Tom Wallisch
In some ways it's better than the original, more playful and irreverent. But then it had the original to draw inspiration from.
The tribute follows a bored kid riding in his parents wood panel jeep, when Wallisch suddenly appears beside the road and proceeds to launch everything from tow trucks to garage roofs, even flying out of a dump truck.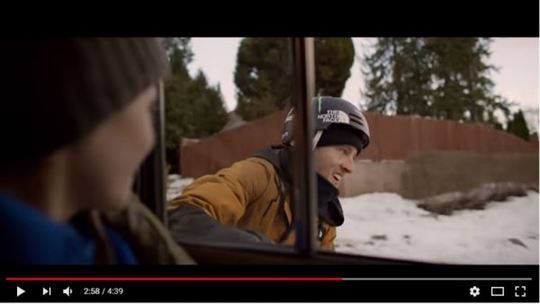 RYAN REPORT is a frequent web post by Ski Canada magazine's technical editor, Ryan Stuart.