Reading Time:
3
minutes
No body part is as susceptible to the cold as your fingers. The key to keeping them toasty is a tug of war between dryness and insulation.
Moisture robs heat. Even when it's relatively warm, fingers can go numb if they get wet. Water comes from two directions: outside and inside.
Outside: Gloves and mitts are notoriously difficult to waterproof. A waterproof-breathable barrier goes a long way. Gore-Tex considers itself the gold standard.
Inside: Work hard—say, a long mogul run—and hands get sweaty. Then sit on a lift and that sweat starts to cool, leading to cold hands. The key to preventing this scenario is balancing the right amount of insulation and a good liner. A liner should wick sweat away from the skin, while the insulation needs to match the conditions. If you wear too warm a glove, you'll sweat too much for the liner to keep up with. Another option is adding heat with electricity. With different settings, it's easier to dial in the right temperature.
From there it's a matter of taste.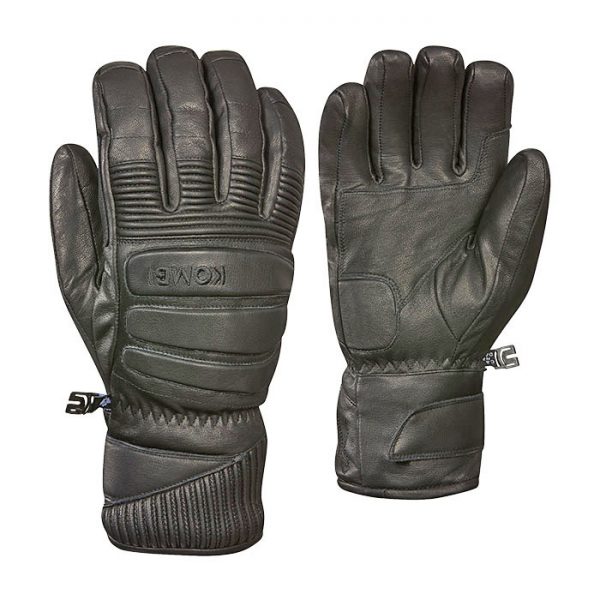 With everything: The aptly named The Loaded glove from Kombi has a leather exterior, Gore-Tex membrane, PrimaLoft Gold synthetic and Aerogel insulation, and a moisture-wicking liner. It's seriously warm. $200; kombi.com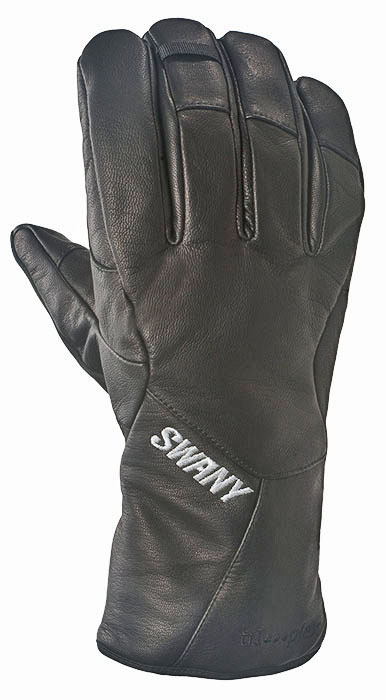 Under cuff: For a glove to work well under the cuff of a jacket it needs to be both long and streamlined, like the Swany Hawk Under Glove. The smooth leather shell extends past the wrist bones and fits fairly snug. $140; swanyamerica.com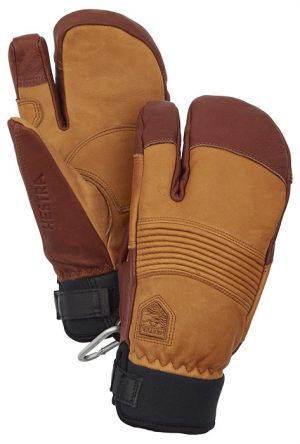 With gauntlet: Because fingers get to cuddle, mitts are warmer than gloves but dexterity suffers. A nice middle option is Hestra's Freeride three-finger glove. Part mitt, part glove, all leather. hestra.com
Something fun: Trust the Japanese to build a glove for stoke. The Oyuki Shaka is a mitt with a free-ranging thumb and pinky. It's made for throwing the bull horns at friends. $160; oyuki.com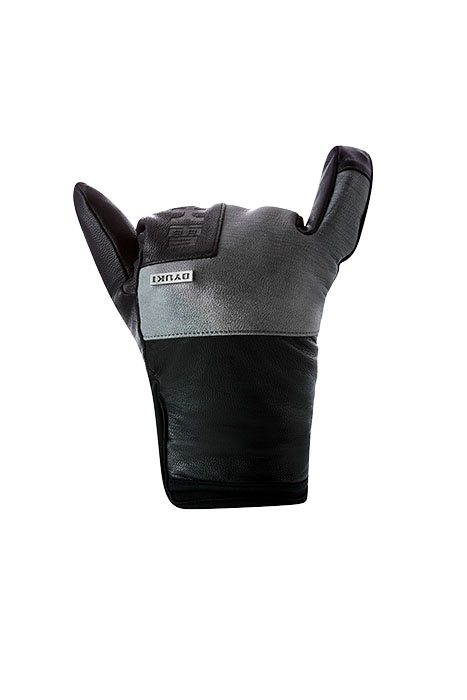 With heat: Black Diamond wrapped the heating element on the electric Solano glove around the inside of the wrist, maximizing contact, and thus heat transfer, to where most of the blood enters the hand. A button on the wrist controls the three heat levels, supplied by a rechargeable battery. $450; blackdiamond equipment.com