Reading Time:
2
minutes
Recommendations: Testers score characteristics of each ski with recommendations in four categories – skier weight, skier ability, preferred snow conditions and skier style. Scoring is from 1 to 10 as follows:
* skier weight – lower scores mean ski is recommended for lightest skiers; highest scores mean recommended for heaviest skiers
* skier ability – lowest scores for intermediate ability skiers; higher scores for expert ability
* snow conditions – lowest scores for soft snow; higheest scores for hardpack
* skier style – lowest scores for finesse style skiers; highest scores for power style skiers
Try the new SkiFinder widget to get the best skis for you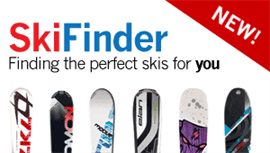 Try our new SkiFinder widget. Input your skiing profile – your weight, your skiing ability, your skiing style and usual snow conditions – and SkiFinder will sort the data in the Ski Canada Test and display top 3 and others based on your inputs.
Test 2012
Recommendations – Expert All Mountain – men
Recommendations – Expert All Mountain – women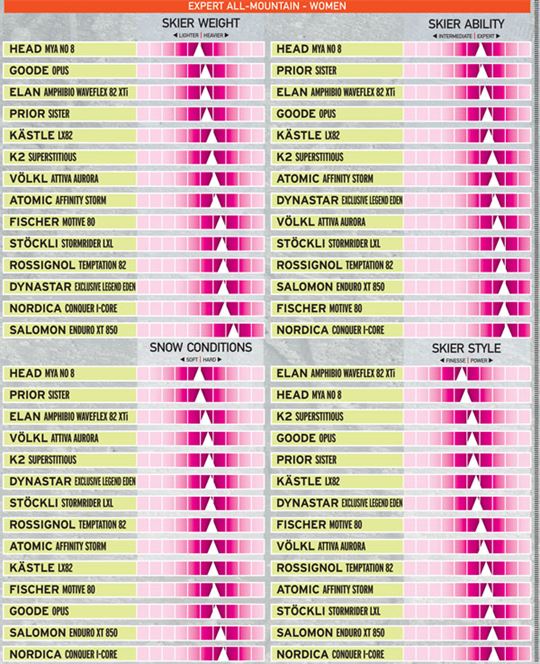 Recommendations – Adventure All Mountain – men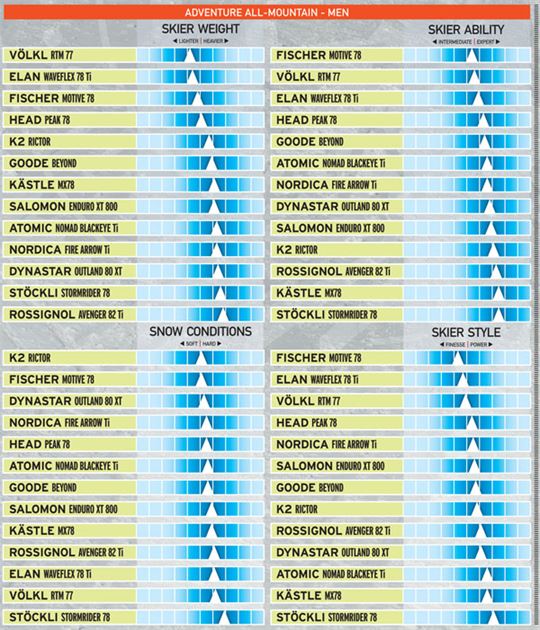 Recommendations – Adventure All Mountain – women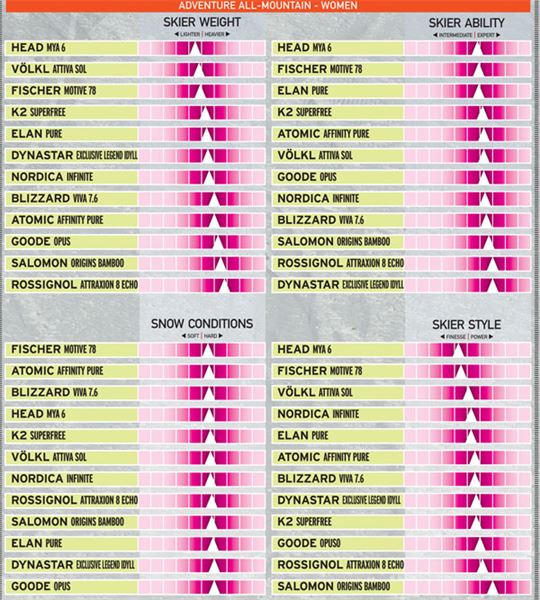 Recommendations – Big Mountain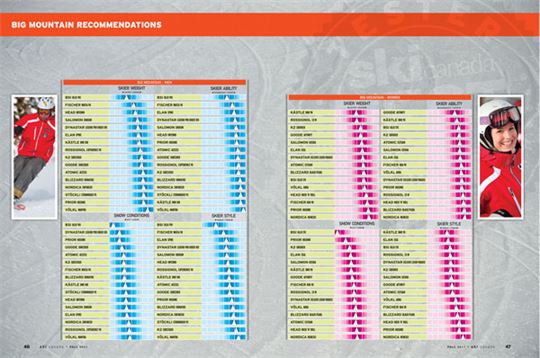 Recommendations – On-Piste Cruisers