Reading Time:
2
minutes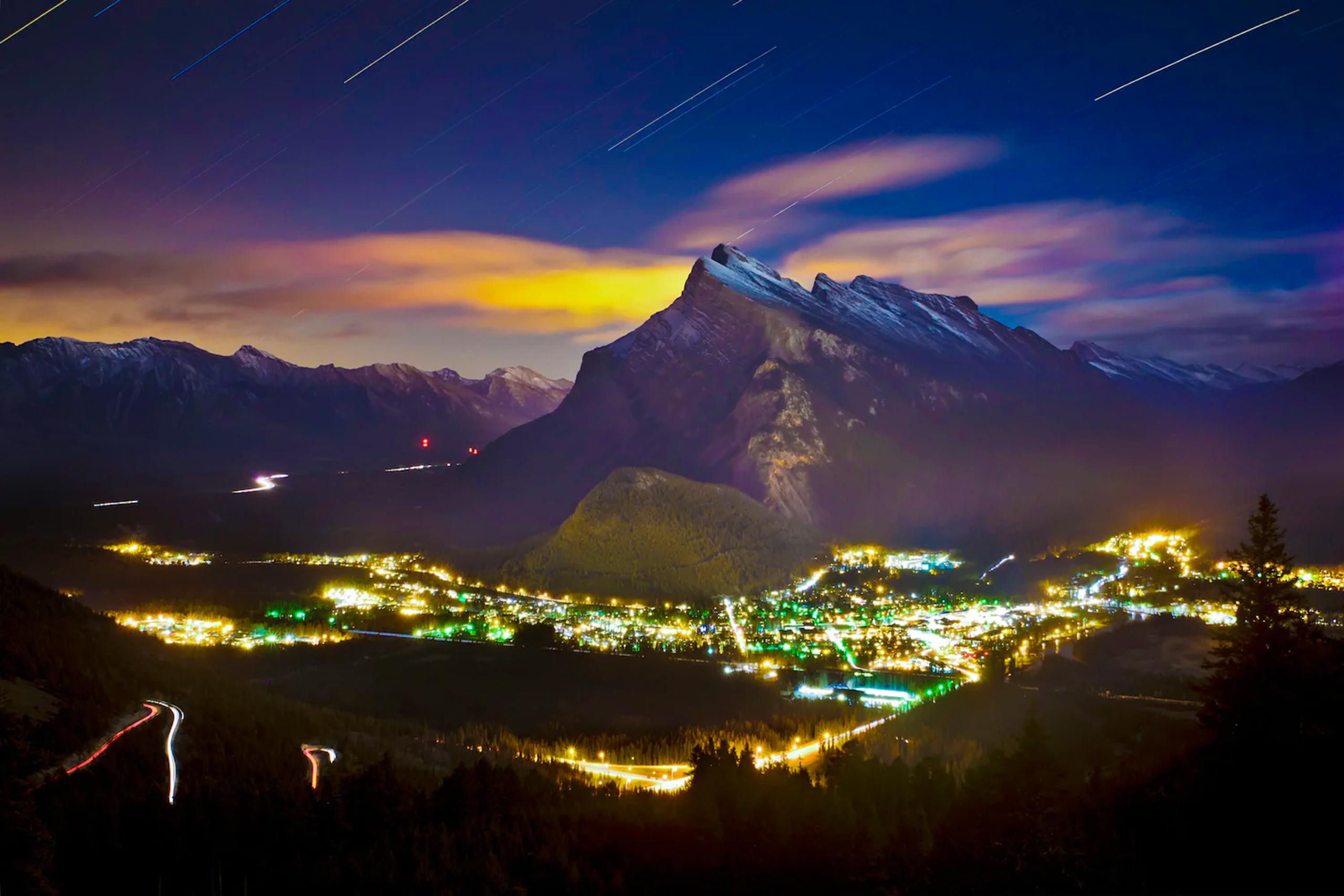 Banff Book fest
Snow dusted Ontario just in time for November 1. Atlantic Canada and the Adirondacks got a healthy coating on Halloween. And to the west, ski areas with high elevations are prepping to open—some, including Colorado's Arapahoe and Keystone, already are. Here's our round-up of what else is shakin' this week in Banff, Whistler, Quebec, Colorado and the rest of world of skiing.
8-Pack for Fitz
Whistler Mountain's Fitzsimmons Express upgrades are on track. The existing four-person Fitzsimmons ('Fitz') chairlift, located at the Whistler Village base, is being replaced with an eight-person, high-speed chair, increasing uphill capacity by 73 percent.
Ski Quebec for Less
Quebec's annual Ski Passe-Partout is on pre-sale now until November 30, 2023. Sold for $49.99 plus tax, the pass entitles skiers to five 30 percent discounts at each participating Quebec resort. Discounts are valid during the holiday and school break periods. Do the math: three outings at the adult rate make the pass worthwhile. The pre-sale entitles you to a free RFID maneige card and a chance at $5,500 in prizes.
SKI ART
Book Fest
Banff Mountain Book Competition named 2023 category award winners for the 48th Annual Banff Centre Mountain Film and Book Festival. Celebrating mountain literature in all its forms, $29,000 in cash is awarded annually with eight awards, among them: mountain literature (non-fiction), mountain fiction, and adventure travel. A standout this year is
Instead: Navigating the Adventures of a Childfree Life by Canada's Maria Coffey (Rocky Mountain Books). The memoir captures Coffey's adventurous life by examining her biggest decisions along the way, including the decision not to have children. It's a vivid travelogue, a love story, and a personal commentary on the risks and rewards of choosing unconventional paths. The grand-prize winner is sched'd to be announced Nov 2, 2023.
From the Heartland of Skiing
The new series Community Ski Hills – True Stories from the Heartland of Canadian Skiing has been launched by the Canadian Ski Museum. The concept: "A desire to show and examine how, when and why these small and often remote ski areas are considered to be the 'heart and soul' of skiing in Canada," says Museum chair Erik Austin. Twelve Canadian heartland areas will be featured throughout the winter. The first: Manitoba's Falcon Ridge.
By the Numbers: Heli & Cat Skiing in BC
124,000: The number of skier days per year in B.C.
42,000: The number of different heli- & cat-skiers
$180 million: Gross revenue for B.C. heli- and cat-skiing
2,000: The number of people employed directly by the sector
1964: The year B.C. heli-skiing was founded
1975: The first snowcat skiing operation opened in B.C.
Source: helicat.org
---

---