RYAN REPORT – Canadians podium at only home stop on Freeride World Tour
---
Logan Pehota won and Kylie Sivell took the bronze at the Kicking Horse Mountain Resort stop on the Freeride World Tour. It was supposed to be the only North American event on the premiere and world wide freeskiing competition, but after the first event of the year, at Hakuba, Japan was cancelled Kicking Horse took up the slack and held events on back to back days, February 5 and 6.
Canadians shone on day one. This was the first time the world tour stopped at Kicking Horse, but the resort above Golden, B.C. has hosted lower tier competitions for years. The top 47 skiers and boarders competed in the Ozone area, a wide open, cliff riddled area on the upper mountain.
After morning fog burned off first the snowboarders and then the women skiers were unleashed on the venue. Sivell was the only Canadian woman in the draw and she put down a solid run.
"I just had a really fun run, got some really nice fresh powder up at the top and came down into some edgy cliffs," she said. "It was pretty neat."
On the men's side Pehota chose a daring line, pulled a huge 360 off the biggest feature on the face and stomped the whole run, earning him 98 points, the highest score in FWT history.
"I just won the first stop of the FWT! On my home terrain! I couldn't ask for anything better, honestly it's just like a dream," he said.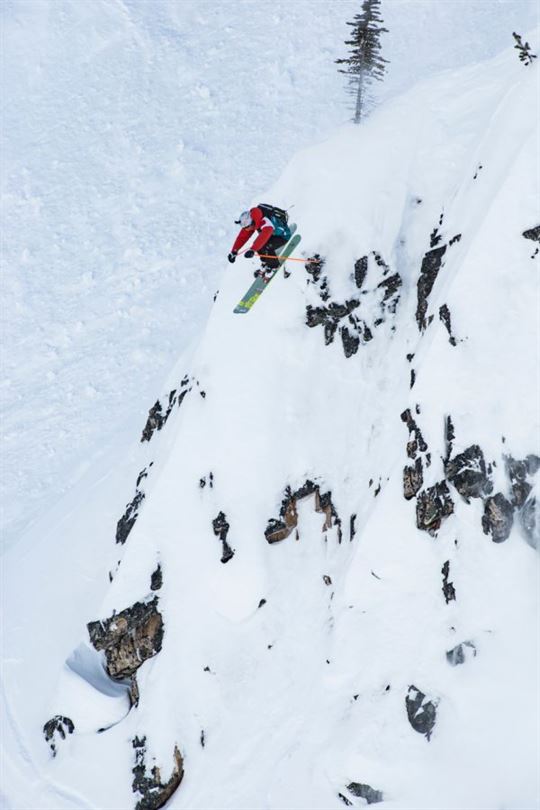 The other Canadian skier in the event, Trace Cooke placed 19. He has been competing at the venue since he was 14. "I'm excited to finally see the Freeride World Tour come to Canada, see all the friends sending it on the Canadian stomping ground," he said. "It's so cool to see everyone doing the face. I've seen people doing stuff I never thought were possible."

Day two was less kind to the Canadian trio. All three made mistakes in their runs bumping them out of the medals. Pehota and Cooke placed fourth and fifth, respectively, and Sivell lost a ski and came ninth. Russian Ivan Malakhov won, adding a gold to day one's bronze. Arianna Tricomi took the women's ski podium after winning silver the day before.

The next event is at Vallnord-Arcalis, Andorra the first week of March.

RYAN REPORT is a frequent web post by Ski Canada magazine's technical editor, Ryan Stuart.

Tags: Freeride World Tour, Kicking Horse, Kicking Horse Mountain Resort, Kylie Sivell, Logan Pehota, Ryan Report