Reading Time:
2
minutes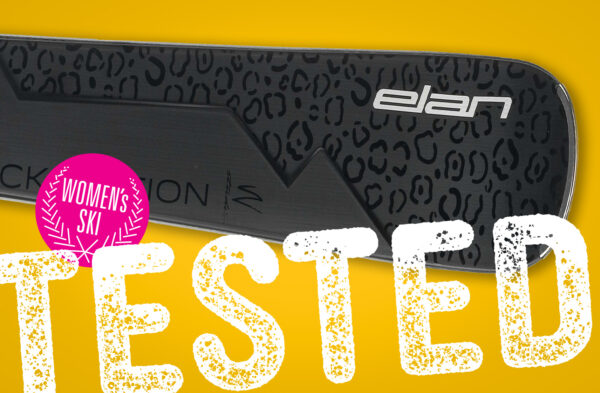 Lengths:
152, 158, 164, 170
Dimensions:
127-86-113 @ 164
Radius:
15m @ 164
Best for:
Cruising intermediate or advanced skiers who want to improve.
Compare with:
Stöckli Nela 80, Rossignol Experience 82, Nordica Santa Ana 88

The Wildcat refused to be pigeonholed. Some testers thought it was a stiff, high-performance ski. Others pegged it as forgiving with a big sweet spot perfect for intermediates. We think the truth might be both. New mother and powerful ripper Charlotte Fletcher agreed. "Cruisy at low and high speeds," she said. "Best for an intermediate through high-end skier who cruises, rather than a powerhouse. The lazy mum skier in me likes them." The construction story backs up the wide spectrum idea. It's a souped-up version of the Wildcat line, a family of all-mountain skis that lean toward on-piste terrain. For the Black Edition, Elan added extra carbon to the construction and upgraded the graphics to a stealth black. It grabbed attention on the test rack, and on the run. "Damp feel, but still playful," wrote Claudia Enorig. It was easy to turn at slow speeds and remained stable as speeds increased. The 15m turn radius was versatile enough to handle it all. It won't bring on adrenaline rushes like the Stöckli Nela, but for skiers who want to carve beautiful turns, it's the cat's meow.
---

---