Reading Time:
3
minutes
Canada's largest, most extensive guide to new gear starts off the ski season.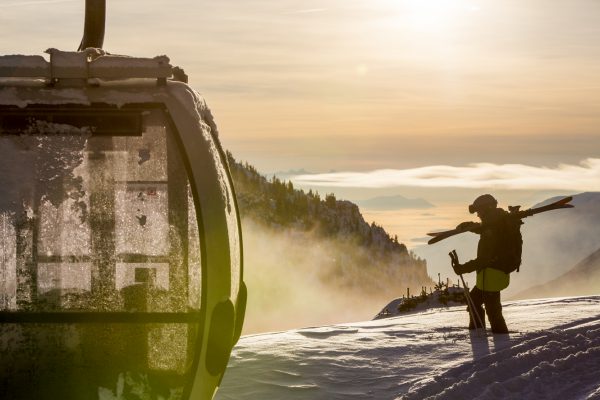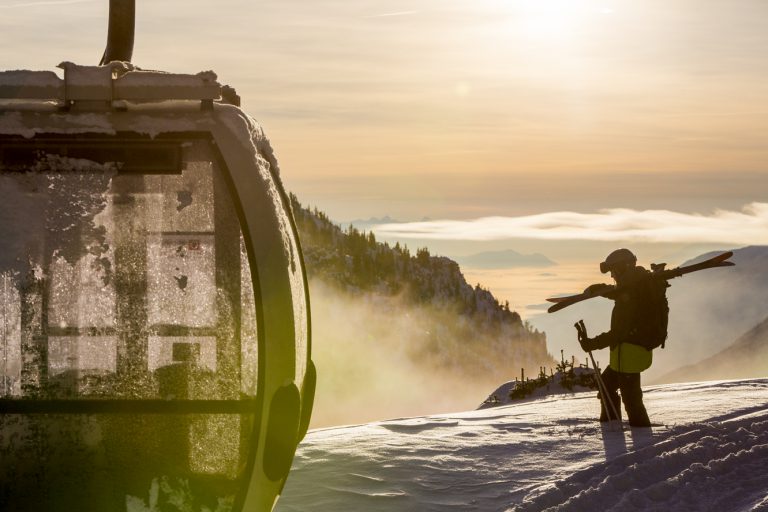 Last January found Ski Canada in Denver, Colorado, at the Outdoor Retailer trade show, the massive annual convention where ski, snowboard and associated outdoor brands come to launch next year's products to North Americans. This is where one gets to touch, feel, flex and ask questions about everything that's potentially arriving in shops the following autumn. It's a distracting, almost hypnotizing steady stream of people all keenly interested in winter gear.
Logoed from head to toe, the brand reps are obvious. The shop buyers, weighed down with samples and catalogues, look a little haggard, sometimes overwhelmed. Journalists rush by with notebooks at the ready, in contrast to the "pros" confidently swaggering down the aisles like they own the place, stories flowing, an entourage in tow.
It isn't that different from watching a lift line snail past or lounging in the lodge after a full day on the slopes. The ski world is just as rich in subspecies clichés.
When writing and preparing our annual Buyer's Guide issue, we recalled that moment in Denver. The challenge Ski Canada tries to meet with our annual assembly of new gear is matching you readers with the products that will make your day on the slopes better. With our favourite 100 or so skis, boots, bindings, jackets, goggles and helmets, finding the perfect gear to round out your kit is kind of like finding a phone dropped from a lift into a metre of fresh powder (and we even have the solution to that scenario). But there are patterns to how we ski, so that's how we organized this year's Buyer's Guide.
• For those who never hit the slopes without their avalanche gear and skins at the ready, we've got Freeride.
• Versatility is the All-Mountain skier's favourite word. The gear to match is coming up.
• And we haven't forgotten those crafty skiers who know a powder day also means silky groomers. Lovers of Groomers will find what they're looking for.
And this is just your starting point. Browse around. You'll also find the most Noteworthy products, the coolest new gear, Trends shaping the ski world and a few key pieces for après, too.
Mixed into every category are product previews and ski reviews from our on-slope test at Mount Washington, and even a couple of neck warmers that could double as face masks. Whatever this ski season brings—record snows, social-distanced chairlift rides, quiet resorts or bustling villages—the right gear will make you happier.
EDITORS' CHOICE
Ski Canada has been testing skis longer than any magazine in North America. The beauty of modern ski design is that none of the skis we tested this year was a total failure. Just as clearly, not one was a unanimous favourite. But a few models did stand out. Look for a badge highlighting these Editors' Choice skis throughout the guide.
POWDER TEASE
Before you accuse us of fat shaming skis more than 110mm wide, or claim we're anti-backcountry, know that there's more Buyer's Guide to come next issue. Because there's so much cool new gear to cover, we've split our kit coverage in two. You'll find the resort-focused products on the following pages, and our Powder Gear Guide is inside Ski Canada's Fall 2020 issue. This includes everything you need for the deep days many of us dream of, all the tools and gear for exploring beyond the ropes efficiently and safely, and the growing cache of stuff for skiing uphill and down for fitness. The wait will be worth it.
TEST CENTRE: MOUNT WASHINGTON
For the second year in a row, we ran the Ski Canada Test at Mount Washington on Vancouver Island. Technical Editor Ryan Stuart collected new skis from more than a dozen brands and, with the help of 20 testers, put them through their paces in early March. These are not new colours or new lengths. We reserved our test to brand-new skis and full redesigns launching this fall.
The resort is well set up for ski testing. Our team of instructors, weekend warriors, retailers, ski patrol and ex-racers could slide right onto the Eagle Express for top-to-bottom laps that included everything: tracked-up powder, steeps, groomers, hardpack, moguls and trees. Read the results throughout the Buyer's Guide.