Reading Time:
4
minutes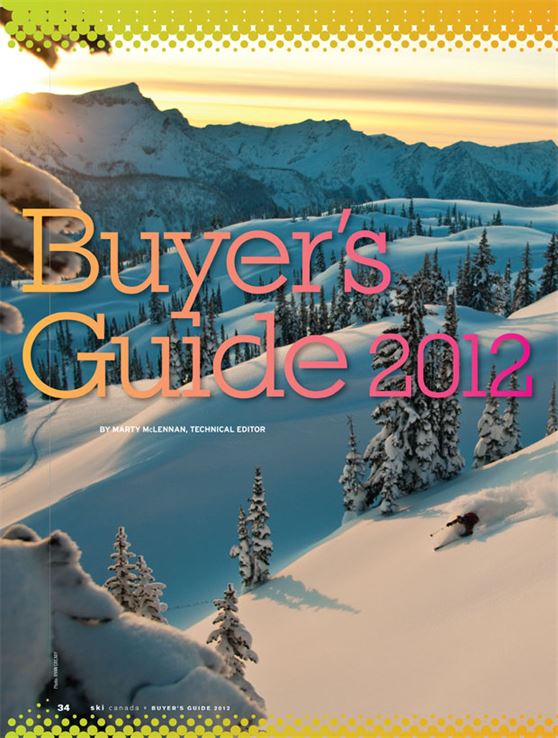 The Best of ISPO
(and Wurst of Munich)
Every year the ski industry convenes in cities like Montreal and Denver, but the
biggest Gong Show when it comes to skiing and winter sports takes place in
Bavaria's capital city, Munich. ISPO, the planet's largest industry sports show, is
home to more than 2,000 exhibitors in stadium-sized show halls the footprint of which
takes two subway stops to service. In several ski halls, for instance, just about every single
manufacturing interest of the industry is represented, from the big guns like K2, Fischer,
Elan, Stöckli, Rossignol, Salomon, Atomic, Nordica, Blizzard and Head; to hometown-favourite Völkl; and the truly esoteric brands like Black Crows, Bluemoris, Whitedot, Zai, Rax, Klint, Fasc, Majesty, Nocopy, Coreupt and—who can forget?—Gaspo. Granted, some of the exploding myriad internet ski builders sell more hoodies than actual skis, but
nevertheless, ISPO is a true candy store for all things gear and a month could be spent there learning what's new and novel. Ski Canada editors Marty and Iain had only a few days to absorb as much as their stenopads, tape recorders and cameras could hold. Despite all the distractions an entertaining city like Munich can provide (history, culture and vaulted-ceiling beer halls—sometimes all in one stop), the best of what's new for 2012
awaits in these pages of Ski Canada's 2012 Buyer's Guide!
NEWS, TRENDS & GOSSIP
Keep rockin' the free world
No surprise here, rocker design is everywhere and in all shapes and forms this season. Some
of the big stories include the Slovenian interpretation, combining rocker with traditional
camber through a unique construction method along the length of the ski. Check out Elan's
Amphibio Waveflex. The Austrians do it backwards, flipping the core upside
down: check out Blizzard's rodeo-inspired series. And Fischer has hopped onto
the bandwagon this season with three different versions of rocker throughout its lineup.
Perfect pairings
Forget mix and match, the ski industry is going
for package solutions. Blizzard hooks up with
Tecnica for six perfect pairings—a boot for
every ski in the Blizzard Flipside lineup. It's not
alone. Nordica has teamed up with, well, itself,
and features the Frontside Fire Arrow series
of skis and three-buckle boots. And for those
into stash skiing, it's also created the Hell &
Back sidecountry package—skis with boots and
pre-fit skins. While you're at it, consider K2's
Pilchuck Kit pack, complete with rescue shovel
and probe and with room to spare for all your
backcountry needs, yet chairlift-friendly in size.
Gimme some slack
Just about all the industry is slacker than
ever—slackcountry that is. And your feet are
going to love it. Expect more adjustments,
better comfort and lighter weights throughout.
Highlights include ,Dynafit's Titan Ultralight
Atomic's Tracker series, Salomon's Quest
update and several models from Garmont's burly
to lithesome Freeride series, to name a few.
Sales up!
Here's the deal: skiers are buying more.
According to Canada's National Snow
Industries Association (NSIA), this year ski
shop buyers are buoyant with alpine retail
numbers up 11 per cent. Sales of boots and
bindings lead the charge, up 12 per cent. Skis
follow at an 11-per-cent increase. South of the
border, last season brought in a record US$3.3
billion (the previous high was $3 billion, set
in 2007-08) with the biggest increases in
wider-waisted skis (80-110mm), women's-specific
gear, AT/Randonee equipment and
reverse/mixed-camber skis.
Notable new technologies
Skiing just got better with technologies
coming from the most unexpected places.
Surf's up with Salomon's BBR, a surprising
board with riding big waves in its DNA for
a category-defying ski (nonetheless, we've
labeled it under Big Mountain).
Rossignol's engineers replaced traditional
fi breglass with an aerospace-tested fibre
layer in its Avenger 82 Basalt (page
48). Recent medal hauls at the World Cup
and Olympics show what happens when
you add laser technology to Newtonian
geometry (see Stöckli). Head/
Tyrolia goes to kinematic science to reinvent
its Generation Next toepiece bindings
(page 60). The automotive industry drives
Blizzard's innovative, high-performance ski
dampening system. Goode takes
its waterskiing savvy (it holds world records
in the sport), adds longtime ski designer Kirk
Langford and comes up with an entirely new
ski lineup. But when it comes to reinvention,
Fischer takes the cake with a heat-treated,
vacuum-packed surprise of a shell that we
think will redefi ne how boots are made in the
future.
Hot dog!
Americans mangling John F. Kennedy's famous
quote mistakenly translated the president
declaring himself a jelly-filled doughnut ("ich
bin ein Berliner") during his time in Germany
in 1963. But to us in Munich, we found that
sausages would be more appropriate. What kind
are you?
Ich bin ein…
KNACKWURST
Linking your life together, you love continuity. Up and down,
round and round, you're a little pink, lightly smoked and totally snappy.
Bite into this baby and instant nirvana. No knocking knackwurst.
Frontside skiers .
WIENERWURST
You are the superior dog out there. Impervious to defects,
you refuse to be bunched with the rest. You look in the mirror
and don't flinch when saying to yourself, "I'm a tube steak."
Then you do a half turn. Check out those buns!
High-Performance skiers .
CURRYWURST
You like it all. Spicy at times, long at others, short and fast on occasion.
Let's face it, you're an obsession. Everyone loves you. Chomping at the bit?
All-Mountain skiers
WEISSWURST
You are the white knight of the sausage family. Solitary, big
and fat. You rock up front and are convinced that size matters.
Big Mountain types
RATWURST
You're a rebel without a casing. Add hot mustard and you're
fl ipping fantastic; sauerkraut and you're divine.
Park and Pipe dawgs unite on page 58.
BINDINGS 2012
BOOTS 2012
WHAT ELSE IS IN STORE?