Best of Skiing in Canada 2009
---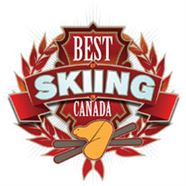 Good, better, best… We think the 2009 Best of Skiing issue is more than just the best this country has to offer, in fact, it's better than ever! Over an entire year, we've polled readers, writers, photographers, mountain guides, instructors, coaches, industry experts and even weather-obsessed farmers across this land—in provinces and territories even Stephen Harper hasn't heard of—to deliver the goods on everything you need to try, eat, drink, ride up, slide down and in some cases avoid like the plague. No snowflake was left unshredded in our pursuit of Canada's funkiest and finest snow-based experiences. Get comfy and flip at will.
TOP 5 BIGGEST VERTICAL
EAST: 1. Tremblant 2. Mont-Sainte-Anne 3. Orford/Owl's Head (tie) 4. Marble Mountain
WEST: 1. Revelstoke 2. Whistler-Blackcomb 3. Kicking Horse 4. Panorama 5. Sunshine
BEST NEW SCENE(RY)
Getta load of the view from the top of Revelstoke, ski runs rise straight out of the Columbia River and up the continent's highest vertical.
BEST USE OF THE "BEST OF" AWARD
Last season, Invermere received our Best Town Spirit award for its boisterous support of the World Cup races at Panorama. Pep Club leader Marke Dickson handed out a wall plaque to every business in town. The place is covered, boosting town spirit and upping the R-value like no one's business.
CUTEST
(and possibly most effective) lift tower pad. Fernie.
BEST WÜRST
Kimberley's tasty Bavarian wieners go some distance to making up for the town's matching architecture.
BEST SPOT TO WATCH THE BEST FREESTYLE
Cypress Mountainin North Vancouver hosts the Freestyle Skiing FIS World Cup and the Snowboard FIS World Cup in February, and what better viewing spot than from the new timberframe Cypress Creek Lodge, which opened this season. A large family restaurant, assorted private meeting rooms and, the highlight—a huge bar and grill—all overlook the superpipe.
BEST NEW PERMA-PIPE
They've been drilling and blasting at Stoneham and have made a clever 2.5-metre bowl right into the bedrock. To what end, you may ask? Last year Stoneham's seven-metre-high superpipe—open day and night— demanded more than 250 hours out of the guns to create 33,000 cubic metres of snow, and 100-plus hours of sculpting and grooming afterward. With the newly shaped hole, the resort cut back 40 per cent of snowmaking and shaved weeks off prep time.
BEST POWDER
On a powder day, you want to be alone, or at least in pairs. So head for the Marlene Dietrich of the backcountry. Helicat Canada is the body that represents more than 40 snowcat and heli-ski operators in B.C. No fighting for first tracks, beautiful lodges, safe guiding—what more does a superstar want? Helicat Canada and Backcountry Lodges of BC And if you want to warm up for a few days in the powder before climbing aboard the heli or cat, Ski Canada's top bets for the best powder are:
› Big White › Revelstoke › Fernie › Shames › Le Massif › Silver Star › Mount Washington › Smithers › Powder King › Whitewater › Red › Whistler
BEST REASON TO EAT IN
While you're out skiing (and when it's your night to cook) Smart Meals of Kelowna will be happy to discreetly drop by your Big White condo and leave a complete and easy-to-prepare luxe meal that will keep your family or group wondering how you found all the ingredients and created it all so quickly.
BEST BUG
The spruce beetle is chewing its way through vast chunks of B.C. forest, and while Sun Peaks is no exception, the resort is using the beetle as a guide for cutting new ski runs. In the Lonesome Fir Glade area, a whopping 30-hectares and 20 lines have either been created or expanded to allow skiers of all levels to experience the dynamic feel of glade skiing. Crews at Sun Peaks worked with a foresters to extract only infected trees. Wood shavings were milled and pulped as well as recycled as bedding for horses and snowboarders.
Other notable glading over the summer:
› Kicking Horse › Red Mountain › Kimberley › Whistler-Blackcomb › Marmot Basin › Fernie
BEST END OF AN ERA
The last of B.C.'s family-run ski hills, Whitewater, near Nelson, was sold to a group of businessmen from Calgary in the autumn. Powder-pukey Whitewater has no slopeside hotels or hot tubs, no sushi bars or golf clubs. It does have a pile of dedicated ski bums, however, who love their hill and might not be so crazy about change. Put that in your pipe and let the fireworks begin. (See Short Turns this issue for more.)
WAY TO PUT UP YOUR VIRTUAL HAND
Alpine Canada's groovy new website makes it easier to attract the more than 1,000 volunteers needed to run all the national level ski races taking place in Canada this season. These include five World Cup races, four IPC Para-Alpine World Cup races, Northwest Funds Coupe Nor-Am Cup, Pontiac GMC Canadian Championships, Coupe Pontiac GMC Cup, Pontiac GMC Canadian J1 Championships and the President's Choice Canadian K2 Championships.
GROOMING
Yeah, yeah, we know all about the wonders of the Pisten Bully, boys. But what about our mani-pedi needs?
› The Spa at Four Seasons Whistler › Spa Sans Sabots, Hotel Quintessence, Tremblant › Temple Mountain Spa, Post Hotel, Lake Louise › Le Nordique Spa et Détente, Stoneham › Willow Stream, Fairmont Banff Springs › Le Balnéa, Bromont › Le Scandinave, Blue Mountain and Tremblant › Spa du Manoir, Manoir Saint-Sauveur › Island Lake Lodge, Fernie › Mountain Spirit Resort & Spa, Kimberley > The Spa at Four Seasons Whistler
LONGEST RUNNING ANNUAL SKI FUNDRAISER
2008 marked the 40th annual Alberta Alpine Ski Celebration—an event that once raised dollars to assist Nancy Greene as she and her team waving a new Canadian flag raced toward Olympic gold in 1968. This annual event still draws the Calgary ski community out to celebrate some of the best ski racers in the world. Originally hosted by Alastair Ross and Joe Irwin, their sons, Stephen Ross and Mike Irwin, have taken over the role to raise funds to ensure Canada remains competitive on the World Cup Tour.
BEST BARS AND APRÈS ANTICS
› Fernie's Griz Bar, home of Naked Table Sliding, Kokanee Girls and Mogul Smokers. › The GLC at Whistler, for friends, fire and booze. › Rafters Bar at Red, originally the bunk rooms of the Red Mountain Ski Club, rich with history, classic photos and what the French call atmosphere. › Waverly Hotel, in Cumberland, B.C., not too far from Mount Washington—fab live music mecca and serving swill since the 1920s. › Howe Sound Brewing Company, Squamish—when the traffic is bad or the highway is snowed in, make an easy turn off the road at the 7-Eleven for pool, music, fireplace and real people. › Fisherman's Pub and Grill in Kaslo, West Kootenays, B.C.—good food and great rainbow trout on the shores of Kootenay Lake. › Après-ski HQs: past award winners like Gunbarrel Saloon at Apex, Snowshoe Sam's at Big White and Tremblant's Le Shack and Le Diable.
BEST RESPONSE WHEN SOMEONE TELLS YOU TO GET LOST
Forget schlepping around a separate GPS when free topographic mapping software for Canada and the U.S. is available for your BlackBerry. Pull up highly detailed outdoor maps while you ski on-piste or off—as long as you're within cell range.
BEST GEM OF A RESORT
Locals' mountain, boutique destination resort or part of an epic Okanagan road trip? Apex wins all three hands down.
BEST ADDITION TO A ROCKIES ROAD TRIP
Castle Mountain is the one ski area that readers always want to try. With a staggering amount of snow, aggressive terrain and nary a lift line, what's stopping you?
BEST TEENAGE EXPERIENCE OF THE YEAR
If you're between 15 and 19 years old and living in B.C.'s Sea to Sky corridor, the 2010 Olympics wants you…to volunteer. The Vancouver Organizing Committee is still looking for groups of 10, plus an adult chaperone, to register for volunteer projects. The real bonus of being a local kid? Most schools in the Sea to Sky corridor will be closed during the Games.
BEST NEW SURGERY
Other than his lead codpiece (people often wonder what's worn under a downhill suit), World Cup winner Todd Brooker was happy to show off some new hardware installed by one of the country's top orthopaedic surgeons, Bob Litchfield of London, Ontario. Brooker's Advanced Post-Traumatic Osteoarthritis would have normally resulted in a total knee replacement—along with a restrictive "slow-down" order, something Brooker wouldn't accept. So bone-cutter Litchfield suggested a High Tibial Osteotomy, where a wedge of bone is removed to realign the knee, in Brooker's case 12 degrees. With four major knee surgeries since 1979, and 13 orthroscopic procedures, Brooker is skiing this winter and now up to a decade away from that full knee replacement.
BEST VIEW FROM THE BEST OFF-PISTE RUN
Stop and take it all in before you jump in to Sunshine's Delirium Dive. The spectacular distraction is not what you need when you're picking your way down some of the toughest lift-serviced terrain in the country.
BEST STRONG, SILENT TYPE
The dynamic duo of Marmot Basin and the town of Jasper are possibly the most under-appreciated but wholly deserving ski area in the country.
GREATEST LONGEVITY IN THE DEEP STUFF
Brent McCorquodale, has been sharing his corner of the Kootenays for 30 years as of this season. We expect the Great Northern Snowcat Skiing legend, will be going another 30 before retirement.
BEST CELEBRITY MOMENT
Gene Simmons's appearance at last April's TELUS World Ski & Snowboard Festival in Whistler brought out more skanky-ho groupies (er, skimpily dressed girls) than ever—and that's going some distance.
BEST URBAN RACE CLUB
Skiing in Toronto? Bring it on! Possibly Canada's smallest ski racing club with just 30 or so participating families, North York Alpine Racing Club offers kids ages 6-19 ski racing smack in the heart of Canada's biggest city. The Club trains at the North York Ski Centre with a vertical drop of almost 50 metres.
BEST NEW EASTERN POWDER POSSIBILITY
Le Massif added 10 hectares of off-piste terrain to its books at nearby Mont a Liguori, for a total of 14. The new terrain is accessed from the 800-metre summit and finishes at an elevation of 550 metres—the starting point for off-piste skiing in the area last season. Also, four intermediate and expert glades have been added, along with La Rigolette, a 200-metre hectare-sized glade especially for children.
BEST NEW WAY OF SELLING ICE TO THE ESKIMOS
Doubtless the booming economy south of the border will have the new direct air service on Delta Airlines between Salt Lake City and the Canadian Rockies International Airport in Cranbrook, B.C., buzzing. Just 60 minutes from Fernie and 20 minutes from Kimberley, visitors from Utah can fly and ski deep powder in the same day—just like home!
WORLD CUP VOTE OF CONFIDENCE
The International Ski Federation (FIS) gave the okay for Lake Louise to continue to host races for the next four years. Lake Louise was the fi rst resort outside Europe to be named to the prestigious Club 5+, an organization that brings together 13 of the most famous and historic World Cup alpine racing courses in the world.
BEST WELCOME TO THE GREAT OUTDOORS
The Big Mountain Centre at Kicking Horse delivers a whole mountain education— in the mountains. A new concept that provides big-mountain experiences and progressive equipment in a safe and controlled environment, BMC guides show you how to manage yourself in all terrain with avalanche awareness courses and onmountain events.
BEST CHANCE TO SEE GAP-YEAR PARTY ANIMALS NOT DO THEIR LAUNDRY
Now that everyone's favourite made-for-TV drama, Whistler, is lying on the cuttingroom fl oor, enter the new, as of yet unnamed, Whistler-based reality TV show. It promises real-life outgoing, sociable females and males, ages 18-25ish, from anywhere in the world, profession irrelevant, skiing or snowboarding skills not necessary and no acting required. Sounds a bit like its predecessor, but let's give it a shot.
BEST DISCO TUBING
Kicking Horse promises the best night out you can have in tight ski pants and your best winter disco wear. With laser lights, a disco ball and dance floor hits from the 1970s, you can groove and slide in the tube park in style.
BEST EXTRACURRICULAR SCHOOL CREDITS
Every year the Fernie Ski Patrol delivers an Avalanche Awareness Campaign, educating more than 1,200 students from Grades 1 through 12 about the importance of avalanche safety in the backcountry.
BEST FAMILY SKI SCHOOL PROGRAM
The Family Discovery Program at Marmot Basin helps families learn and improve as a unit and gives tips on how to help each other out on the slopes. A family that skis together, stays together—or at least the instructor can break up the fight.
BEST TRIP DOWN MEMORY LANE
The Canadian Ski Museum and Canadian Ski Hall of Fame has a newly expanded website with a new searchable online database to explore artifacts, photographs and archival materials within the collections. You can search anything ski related: your favourite location, club or personality. New items from the collection are being added continually.
BEST HALF AND HALFER
Start the day with the luxury of a heli-drop and then follow with some peaceful touring in epic Rocky Mountain terrain and scenery. At the end of the day it's a heli ride back with a home run down to the deluxe mountainside Mica Heli lodge, hot tubs, massage, gourmet cuisine and a down duvet.
BEST JOBS FOR THE LEAST PAY
Thanks to the meeters and greeters, the ski hosts who provide a key service to visitors at so many ski resorts. These dedicated volunteers offer free guided tours to visitors, showing off their home mountain with enthusiasm and in some cases offering mountain tours that can take hours. Perks for hosts range from season passes to staff discounts.
BEST BOO AT A BEAR
Kicking Horse's resident grizzly bear, Boo, is often seen from the Golden Eagle Express in mid-March just coming out of his winter slumber. In summer, the public can visit Boo any day of the week at the KHMR Grizzly Bear Refuge.
BEST TRAINING CENTRE
It's agreed, the most-likely reason Hermann Maier won the Super-G at Lake Louise Winterstart in November was his pre-race training at Sun Peaks. In a five-year deal, the Austrians have exclusive rights to train at Sun Peaks. Not only that, they plan to base part of their team there during the Olympics. The schnitzel and pilsner at the Stombock Club helped the decision too.
BEST PLACE TO GET HIGH
The new $51-million Peak 2 Peak Gondola now spans the spectacular distance between Whistler and Blackcomb alpine. Two cabins have glass bottoms enclosed by a barrier giving high-flyers a bird's-eye view of Fitzsimmons Valley below. It's an 11-minute journey to infinite possibilities: new runs, new vistas and…well, like the award suggests, if you can manage to get in a gondola with just 27 of your more openminded mates…
BEST FIREPLACE IN THE ROCKIES
The uber-romantic Sitting Room at the Deer Lodge in Lake Louise provides almost enough reason to just stay in with a good book.
BEST CELEBS SIGHTINGS
After another thousand-dollar day with Mike Wiegele, head down to the Legion in Blue River, where you might share a pickled egg with Keifer Sutherland, John Cusack, Neve Campbell, Ivanka Trump, Gerry Lopez, Laird Hamilton, Gerhard Berger, Kevin Lowe, Prince Albert, Princess Caroline, the Aga Khan, Jake Burton, Warren Miller, His Royal Highness what's-his-face…..
BEST WAY TO MAKE YOUR PARENTS PROUD
Freedom Friday at Nakiska encourages local university students to play hooky on Fridays with a free bus ride for students to and from Calgary's closest mountain, a barbecue, a Kokanee beer voucher and an afternoon lift ticket.
BEST USE OF 270 METRES
Now hear this: the NBT (Next Big Thing) is open for vertical inspection. The much-awaited extra gondola vertical, joining the village base to the main gondola station, has given Revelstoke the big one-up on Whistler, Jackson Hole and, in fact, everyone else on the continent. With a total of 1,713 metres, it's the longest lift-serviced vertical descent in North America. Dig in. Oh, and the new resort village is rolling out with a restaurant, stores and rental shops. Fifty-nine condos are now open in the Nelsen Lodge, and a high-speed quad in the North Bowl area opened an additional 364 hectares of intermediate runs and tree skiing, as well as some additional expert stuff. Lift-skiing, catskiing and heli-skiing right from the village base—like nowhere else. In fact, it's more like nowhere else than anywhere.
BEST KIDS' TERRAIN PARK
At Sun Peaks, the children's jumps and rails are built to size, all at the base of the main chair—and served by a platter lift.
BEST PLACE TO BLOW UP STUFF
At the newly renovated Avalauncher Tower at Fernie. With an enclosed cap and powder magazine, and a stellar view, the patrol is out there at the crack of dawn making the kind of big morning noises we like to hear.
BEST SHOE-IN FOR LOCAL ENTREPRENEUR
Batawa Ski Hill in the Quinte region of Ontario has a new Leitner/Poma quad chairlift this season and local families are riding it in memory of its founder, Thomas J. Bata, who died September 2008. The head of Canada's shoe empire founded the ski hill in 1939 and it's been a traditional family ski hill ever since. Batawa will maintain its T-bars to run for special events and high volume holidays and weekends.
BEST SKI-IN/SKI-OUT VILLAGES
Leave your skis at the condo door when you come "home" for lunch.
› Big White › Silver Star > Panorama > Sun Peaks
BEST NEW HOTEL IN WHISTLER
Nita Lake Lodge is a luxury boutique hotel that offers guests a tough choice: lakeview room or mountain-view room. Included with both are great food, a cozy fireside bar and a short walk to Creekside Village gondola, shops and restaurants.
BEST ALTERNATIVE TO A PRISONER ANKLE BRACELET
Australian-based SnowSports Interactive, in partnership with Sun Peaks, brings us Flaik, the world's first real-time GPS that tracks speed, vertical and distance. Rented by the day (and with the help of TELUS, activated via cell phone), it automatically uploads information over a wireless network to www.flaik.com, an online performance, location and social network platform designed for the ski industry.
BEST AIR BUDDY IN A NEW WORLD
A year after RCR (Louise, Fernie and so on) grounded freestylers from getting air by dropping all jumps in its parks, Intrawest's Panorama went the opposite direction: big, then bigger. In the Show Off Terrain Park, almost one mile long and in full view of Pano's slopeside village and the Mile 1 Quad, highend and beginner freestylers can build their skills and, yes, actually leave the ground. As well, the Small-Medium Park off the Toby Chair is lit for nighttime fun.
MOST ORIGINAL SKI COUNTRY DRINK
Try a Vodka and Base at Tremblant's P'tit Caribou. Developed by owner Bob Séguin, and his team of mad scientists, the gingko and ginseng in straight Base does the trick to avoid muscle soreness the next day. (Or so they say.)
BEST REPLACED FACE
Following 20 years as the face of effective turn completion, Rob Butler has retired from "Pontiac World of Skiing," replaced by Josh Foster (Ski Canada's November cover boy) and Steve Young, winners of a nationwide talent search. The two CSIA Level IV instructors are filling the footbeds admirably on World of Skiing
BEST CHOICE
by those who know weather best.
Kimberley, of course! Prairie farmers know where to go when they've put the combine to bed.
BEST END-OF-SEASON DUMP
An Aaron Pritchett concert at Sunshine Village had to be rescheduled last April 18 due to a major 50-cm spring snowstorm.
BEST EARLY SEASON, BEST LATE SEASON
Hold on to your tuques! Ontario wins the 2008 award hands down with its kneedeep powder closing Collingwood in late April 2008. Then after the coolest summer in ages, ski areas opened in November, one of the earliest openings ever in, yes, knee-deep powder. Yes, Ontario!
BEST WAY TO WORK UP THE COURAGE TO TRY A TERRAIN PARK
The new Progression Park's positioning (right beside the real thing at Blue Mountain) was provided so you can watch and be inspired by the pros while trying out some beginner features like tabletops and flat boxes.
BEST ALPINE RESORTS IN SUMMER
› Silver Star › Sun Peaks › Whistler › Tremblant › Jasper › Blue Mountain
BEST SEAT IN THE HOUSE
At the romantic Hotel Quintessence in Tremblant a secret chef's table is tucked away in the kitchen for the truly reclusive types who would rather be surrounded by a herb garden and facing the lake than facing the public.

Tags: apres-ski activities, bars, best skiing 2009, best skiing in Canada, biggest vertical, food, hotels, resorts, ski guide