Reading Time:
2
minutes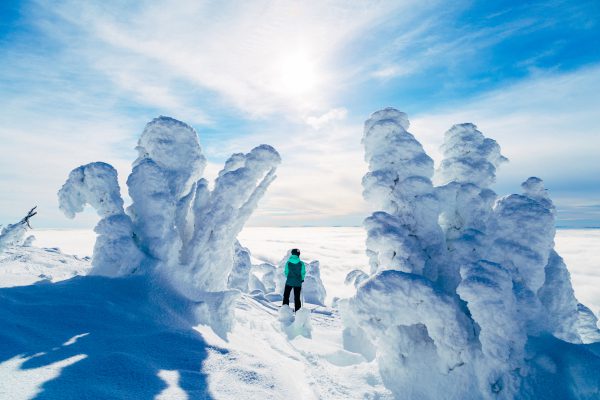 When Michael J. Ballingall imagines Big White Ski Resort in 2089, he envisions 17 new lifts, the number of runs increasing from the current 119 to 329, skiable terrain more than doubling, the addition of cat-skiing and more. Well-known in the Canadian ski industry, the vice-president of the Okanagan resort laid out the vision in a draft master plan submitted to the province last winter.
"This is big-picture stuff, a broad brushstroke of what things could be," said Ballingall. "For sure we're going to expand the resort, for sure there'll be more lifts, for sure there'll be more skiing, there'll be more accommodation. But first you have to go through the process of getting the plan approved."
The goal, stated in the master plan, is to turn the ski area into a "world-class, all-season destination resort." To improve its summer attraction, Big White proposes to add more mountain biking, a golf course, equestrian centre, alpine coaster and more. For skiers, there's the addition of snowmaking, snowmobiling and backcountry skiing. Big White's big plans add an additional 1,021 hectares of lift-serviced skiable terrain.
"The East Peak was identified as offering a significant opportunity to develop north-facing, high-quality ski terrain," the plan states. "This is the type of advanced and expert terrain that is currently lacking at Big White."
To complement expansion, the resort says it will double the bed units at the resort from roughly 10,000 today to 20,600, while skier capacity will increase from 10,000 to more than 25,000.
Of course, right now all of this is theoretical. The resort submitted the draft master plan to the provincial government in January 2021, the first step in a multi-stage approval process that includes public input and First Nations consultation.
"These things take years to plan and even longer to be approved," said Ballingall. "But I hope to one day take a chairlift and ski the East Peak."