Reading Time:
8
minutes
Naughty or nice, Leslie Woit will whip your winter of 2015 into shape with some snowbound thrills.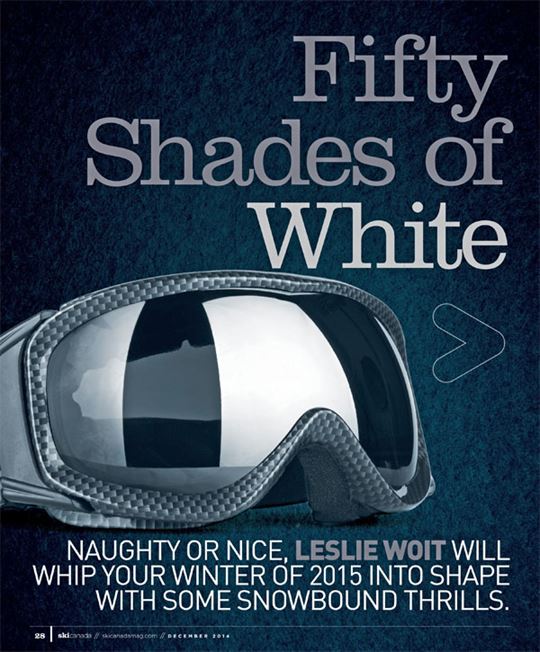 1. Do it with a group Join a group lesson to improve your style and raise your social capital. Adults-only, intermediate plateau-er or powder perfectionist, sharing is the new independence.
2. Order a bedtime story Tantalizingly torpid after looking lovely all day on the Arlberg slopes? Slip under the sheets at the luxurious five-star Hotel Kristiania in Lech, Austria, and your own personal "Reading Butler" will send you to the Land of Nod by reading you a tale of your choosing.
3. Do it in private All charm and all yours, Storm Mountain Lodge's bijou chalets for two overlook the park above Banff.
4. Keep it fresh Be first in line—except there is no line—for Fresh Tracks. One small sunrise group gets a special lift with patrol to lap up the corduroy or the powder on an empty early-morning mountain. Available at Whistler and Tremblant—and several hills in between.
5.Have a foursome Sexy catsuits are de rigueur at the Whistler Peak to Valley Race. Co-ed teams of four start at the highest point on the mountain and aim for the lowest, 1,443m and roughly 180 gates and five km later. The 30th annual was February 27-28, 2015.
6. Spit or swallow Do some simply serious quaffing at wine festivals that are a cork's pull from the riches of the Okanagan. May we suggest some big reds at Big White December 5-6, or the Sun Peaks Winter Okanagan Wine Festival January 16-25. At Fernie, Lizard Creek hosts Winemakers Dinners throughout the season, too.
7. Assume the position Head down, face first, engage Velcro, liftoff. From peak to peak, the zipline is the Kama Sutra of air travel and available at ski resorts from B.C. to Newfoundland.
8. Lick your lips Swing by one of Quebec's sugar shacks for a taste of maple magic.
9. Buy yourselves some time Ditch the little darlings at ski school and indulge in some early après ski. Everyone sleeps well.
10. Talk about your fantasies Hire a private coach and tell him or her exactly what kind of skier you want to become. CSIA Level IVs are recognized around the world as some of the best.
11 Bare your bottom Hit the jumps in the park, throw some shapes and land softly on a giant cushioned airbag, whether it's a cork 180 or a big-ass belly flop. Coming to a hill near you, Acrobag.
12. Enjoy a laying on of hands together For a bit of wet, warm, hotel-sanctioned sexy time, retreat to your deluxe couple's suite amid candles, romantic music and a crackling fire. Enjoy a mineral scrub, the spacious soaker tub, private steam and a silky oil massage à deux—the modern couple's cigarette. Be pampered at The Spa at Jasper Park Lodge.
13. Do it somewhere exotic Bow to the eastern delights of powdery Japan. Or leave the passport in your knicker drawer and head for Marble Mountain in Newfoundland, Mt. Washington on Vancouver Island or Hudson Bay Mountain in northern B.C.
14. Meet someone new The single's line is not for losers.
15. Win the two minute wonder badge There's no shame in finishing quickly when you're riding the lightning-fast Olympic skeleton at Whistler—100 kph times two runs of orgasmic explosion.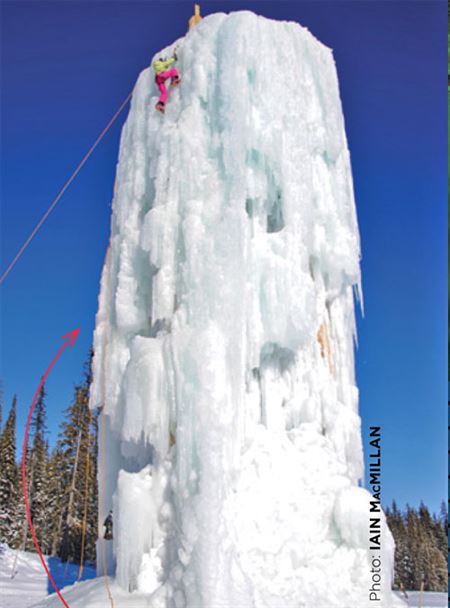 16. Try a new position Be honest, who isn't a little board-curious? Give one-planking a whirl. We can keep a secret.
17. Wear a mask Today's NASA-worthy goggles can plug you into cyberspace with integrated GPS, Bluetooth and heads-up display technology, including maps, temperature, ump analytics, speed, playlists, a high-def camera and even the location of your mountain-bound friends.
18. Use ropes. Climbing the walls has never been more fun. With qualified guides and all the tools and harnesses you'll need to summit, Big White's 20-metre frozen phallus of ice has various levels of difficulty available to climb. Boots, crampons and ice tools provided.
19 Join the mile-high club Hire a heli and head for the hills. Canada is the birthplace and the be-all and end-all of heli-skiing. www.helicatcanada.com
20. Check in, tune out and turn on Ah, the promise that lies behind your own elegant, exclusive and reassuringly expensive hotel room door. For log-cabin luxe, it has to be the Post Hotel in Lake Louise, Alberta, with real wood-burning fireplaces in the bedrooms.
21. Watch ski porn The Warren Miller crowd has been trying to convince us to ski their choice of destinations for 64 cracking years, but there's so much competition for the big and little screen sometimes it's hard to focus. Our picks: Into the Mind by Canada's Sherpas Cinema, TGR's Almost Ablaze, Days of My Youth by MSP Films and Sweetgrass Productions' Afterglow, which managed to top last year's skiing-starkers revelry at Whitewater with a mesmerizing LED light-suit segment in this year's effort.
22. Wear kinky long underwear Black, form-fitting and eminently spankable, for skiers SKINS are the nearest thing going to black rubber.
23. Learn a few new tricks Head to a cliff-cluttered event like the Freeride World Tour and you'll leave awed, inspired—and verbally enriched. We'll start you off with "bum slapper." (Hint: it's the hole you make when you land hard in powder.)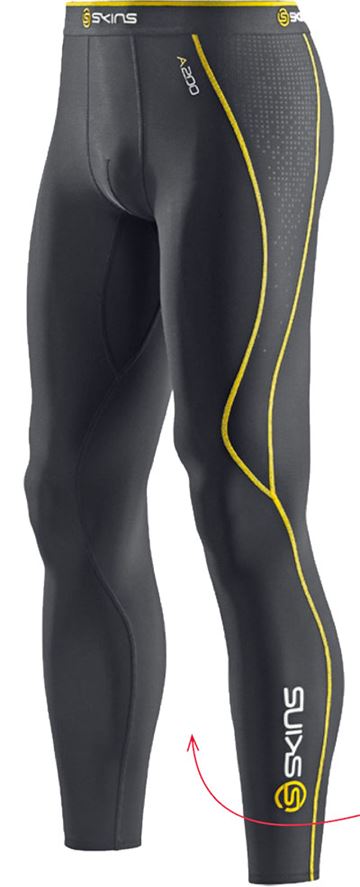 24. Play in the hole Dive securely into the deep with an avalanche course offered by the Canadian Avalanche Association.
25. Practice safe turns Wear a transceiver, like the Pulse Barryvox here, and know how to use it.
26. Do it blindfolded Feeling is easier with eyes shut. Try to feel the pressure running the length of your edge from tip to tail as you glide. Small movements of pressure concentrated in different points along your edge will flex and steer your skis in ways you've never thought possible.
27. Do it in the dark Join a torchlight descent. Or just watch one from a hot tub on your condo deck.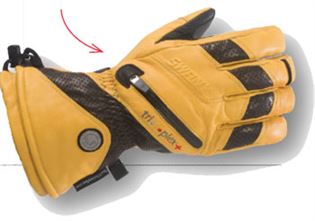 28. Talk dirty Whatever you're sexting, these gloves let you share the lerve—and they're all leather. Swany's TX-1 X-Calibur is fully touchscreen compatible and just one of several models that keep your hands warm and dry while you're distracted by communication.
29. Get some sled head Nothing like a whiff of two-stroke (snowmobile) to set the heart racing.
30. Stay overnight in a romantic log cabin A wood stove, a candlelit dinner, a little cabin deep in the woods… Skoki Lodge is 11 km by ski tour or snowshoe from Lake Louise; it's a slice of Canuck romance you'll remember forever.
31. Be too posh to push It's one seductive slide from seriously swish Bighorn Lodge onto the baby-bottom-smooth slopes of Revelstoke. Here, soft groomers often give way to big fat freshies. Along with a top chef, room for 16, and sumptuous spa and entertainment facilities, you also have your very own helipad mere steps away. After all, why not?
32. Cuddle like your life depends on it It just might at Quebec's Ice Hotel when it's –30 C outside. Go for broke: with a thermal sleeping bag and reindeer skins on a bed of ice blocks, you have the ultimate excuse for enforced intimacy.
33. Go cruising Feel the wind in your hair, the sun on your face, the lactic acid in your thighs.
34. Sell your soul to the devil Race the Inferno in Mürren, Switzerland, with 1,799 other nutters. The brainchild of ski-crazy Englishmen in 1928, the 15-km top-to-bottom course is basically straight down and has become the largest amateur ski race in the world. January 21-24. www.inferno-muerren.ch
35. Make a sexy video Strapping a POV onto your helmet is so 2013. In today's quest to ensure we never actually enjoy the moment, YouTube ski stars (made with the help of cameras like Drift, Contour, GoPro or Garmin Virb Elite) are nothing unless they're shot from a mini-drone hovering above the trees.
36. Scream like a Scandi Go on, get smokin' hot in a sauna and then roll in sub-zero snow. Mormor says it will make you tall and blond.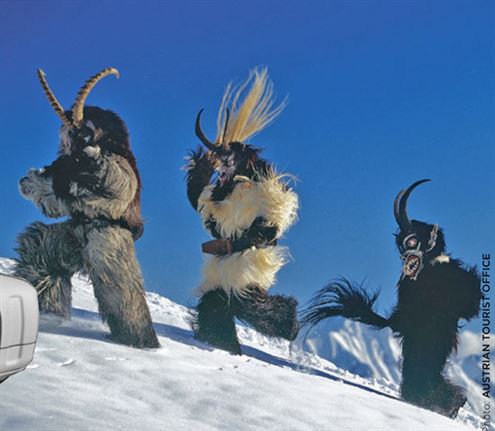 37. Take a beating Nothing says Christmas is a-comin' like Krampus in Austria. The beast-like nemesis of naughty children roams the streets and sometimes slopes with rusty chains and bells on the eve of St. Nicholas Day. These spectres are all over Austria on December 5-6, including some of the Alps' best ski spots like Bad Gastein, Zell am Ziller and St. Anton. One of the biggest events welcomes over 1,000 Krampusse (yes, that really is the plural) in Schladming.
38. Have a quickie If you're lucky enough to live in a ski town, lunch can wait.
39. Toast your tush No butts about it, the heated chairlift seats from Austria to the U.S. Rockies have our seal of approval. Warm buns are happy buns. Wake up, Canada!
40. Get naked in a sauna It's warm and dark and everyone has their eyes shut, at least while blinking. The Alps are the original Disneyland of Wellness, with steamy, bubbly playgrounds for all. Soak under the stars in giant Austrian pod baths at Aquadome in Langenfeld. In Switzerland, Zermatt's Backstage Hotel offers its Genesis spa, featuring seven decadent God-inspired experiences. Arosa's Tschuggen Grand is an architectural and waterborne wonder, designed by Mario Botta, loved by all.
41. Extend the foreplay Kick-start or wrap up your ski holiday with an extra night in a lavish city hotel dripping in jewels and lovely little soaps. Surprise yourself with just how much breathless excitement is to be had in Vancouver, Calgary or Montreal.
42. Go all the way Ski straight back to bed in a slopeside ski-in/ski-out resort.
43. Ski tour by moonlight Step bravely into the starry night on a ski tour once a month. This winter, the moon shines brightest between the 3rd and 6th of each month.
44. Get it on with the French Show them what you're made of on an all-you-can-mange, bois et danse holiday with Club Med. Twenty ski resorts across France, Switzerland and Italy are on their books.
45. Keep it natural Slow down, unplug, relax in a cozy cabin. No TV or WiFi, just you, your loved one and a chance to reconnect in peace.
46. Go down slowly  Snag a bird's-eye view of the sexiest mountains in Europe in the shadows of the Eiger. A hot Swiss instructor who's done it thousands of times will get you up, and keep you up, for 20 minutes or more. www.Paragliding-Jungfrau.ch
47. Tickle your tongue At last! Lake Louise has a groovy new waiter-served on-mountain restaurant. The Whitehorn Lodge opened last winter, delivering UNESCO-blessed Rocky Mountain vistas and tasty treats to excite the palate and fill the tummy.
48. Slip into a form-fitting catsuit Nothing is as exciting as a bit of latex. Display your wicked wares on a racecourse near you.
49. Employ some discipline Get serious about your bod at a pre-season boot camp to kick-start yourself into shape, boost your energy and raise your overall fitness.
50. Ride 'em hard and put 'em away wet—but first invest in a personal boot dryer.