---
For a place known for throwing mega parties, Whistler is all of a sudden acting its age.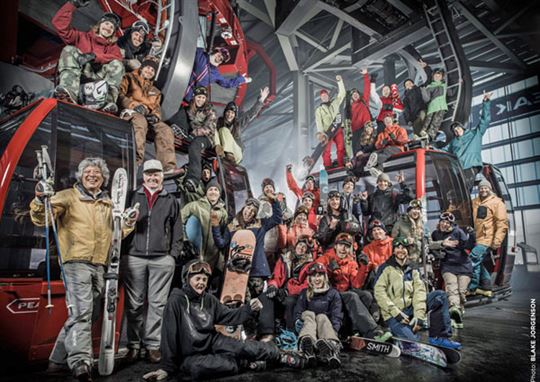 The mega-resort plans to celebrate its 50th birthday in December with a party, the movie 50 Years of Going Beyond and a coffee-table book—a mature approach to a golden anniversary for one of the world's great ski destinations.
Unless El Niño packs an early-season punch, Whistler Blackcomb opens November 26, about a month earlier than Whistler opened in 1965. The big party comes a few weeks later at Round House Lodge, mid-mountain on Whistler. On December 12 the sprawling dining area converts into a museum celebrating 50 years. One corner becomes a retro film lounge reeling influential ski flicks. Elsewhere a commemorative display highlights key moments. The whole event will also double as a release party for a book of Whistler Blackcomb's history.
It's sure to be a memorable event, but not what one might expect from the place that hosted memorable ragers from Freakers Ball to Pride's Snowball and Pimp 'n' Ho to the World Ski & Snowboard Festival. Or maybe this is just the warm-up to the most memorable season yet. Keep an eye on whistlerblackcomb.com/50 for more details.
_RYAN STUART
British Columbia, Freaker's Ball, Pimp'n'Ho, Pride's Snowball, Round House Lodge, Whistler-Blackcomb, World Ski & Snowboard Festival