Reading Time:
6
minutes
PART 3: NEWS AND TRENDS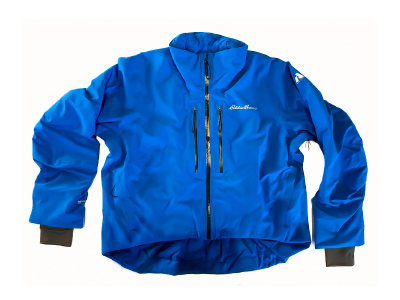 NEWS: SIT SKIERS GET THEIR OWN CLOTHES
The Flyline Kit is the first outerwear kit specifically for sitski athletes. Eddie Bauer designed the jacket and bib in collaboration with sitskier Trevor Kennison.
"The most difficult part was the shaping," says Dave Mertes, the project manager. "We needed to craft the pieces for a sitting-only position."
There is also the need for enhanced comfort, since spinal-cord injuries often result in limited sensation and circulation below the waist, leading to issues with chafing, pressure sores and cold.
This was particularly important with the pants. Designers had to contour them to eliminate seams, pockets, zippers and excess fabric in the seat. And the bib portion rises to the collar bone so they don't slip off. The jacket is short in front and longer in the tail to reduce bunching when seated and the sleeves are long for swinging outrigger poles.
Eddie Bauer sells the kit directly or through the High Fives Foundation, a nonprofit that supports adventure athletes with serious injuries.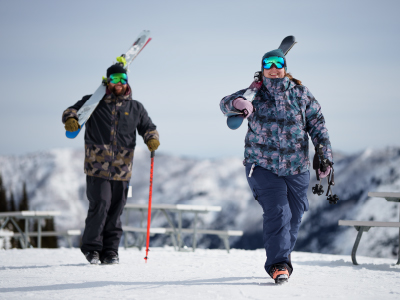 NEWS: MORE XS ARE BETTER
Look around any ski lodge and it quickly becomes clear that skiing has an inclusion issue. It's mostly white faces and athletic bodies. Various efforts are underway to bring more diversity into the sport. To that end, some gear brands are now working to at least get different shapes on the slopes.
This fall, Outdoor Research is expanding the sizing for some of its men's and women's insulation, base layers and ski kits to include a larger scope of sizes.
"My hope is that this collection will inspire more people to get outside and make them feel more welcome doing so," says Liz Wilson, senior vice president, global product creation at Outdoor Research.
With more than 30 ski-related styles included in the expanded size range, it allows just about anyone to layer properly. Other body-inclusive brands include Columbia, L.L. Bean and Toronto-based Alder Apparel.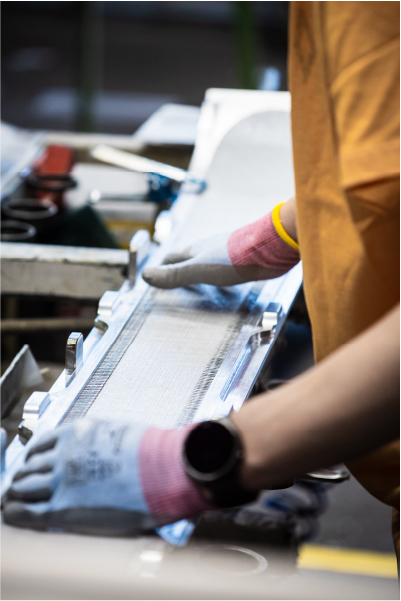 TREND: MORE SUSTAINABLE CHOICES
Green is in. Some of the biggest ski makers are now working on reducing the footprint of ski manufacturing. Rossignol, Salomon and Faction are joining leaders like WNDR Alpine and Icelantic Skis in making more sustainable materials and manufacturing choices.
"We are assuming our responsibility in the face of the immense challenges of preserving the environment," says Vincent Wauters, CEO of Rossignol Group, which includes Rossignol, Dynastar, Lange and Look.
Rossignol might be the most transparent, highlighting things like the eco-design choices, recyclability and shortened supply chains right on the hang tag of some of its skis. Its Essential ski leads in this category (see page 56) with industry-leading use of recycled content and end-of-life recyclability, also known as circularity. The Rossignol Group aims to expand circular and sustainable manufacturing to include a third of its skis by 2028.
Salomon has been working on circularity as well, starting with a more recyclable ski boot and now lowering the carbon footprint of its MTN ski collection. Most of the new for 2022/23 touring skis include sustainable cork, partially recycled sidewalls and top sheet, and a fully recycled base material.
At Faction, what started as a collaboration with the environmental non-profit POW on just one model is now the norm throughout its line. It makes all its skis with bio-based resins, renewable electricity, locally sourced materials when possible, and FSC-certified sustainable woods. It's also working on repurposing scraps back into production. Faction says it hopes its efforts help it to become the first ski brand to earn B Corp certification, a testament to its leading social and environmental efforts.

TREND: RETRO INSPIRATION
Wait long enough and fashion trends always come back in style. Witness the revival of neon colours, 1970s prints and retro styles. Thankfully, new versions often feature modern technology and materials.
Those who can handle a little neck pressure are stoked that the turtleneck is back, especially one like the California Cowboy Apres Ski Team Turtleneck, with daffies and spread eagles emblazoned along the shoulders. californiacowboy.com
Missing the classic ski sweater? Delaine & Co. says you're welcome. Its sweaters are heavy, soft, warm and come in a bunch of retro-inspired patterns and styles. skidelaine.com
The smaller size and '70s stripes of the Vallon Freebirds disguise the goggle's polycarbonate Carl Zeiss lens, high-tech anti-fog coating, mouldable foam and the brand's de rigueur plastic clean-up pledge. vallon.store
Bollé is taking a lap down memory lane to its 1990s youth. Its Heritage Collection includes modern frame and lens designs with hot pink accents. bolle.com
OOSC is bringing sexy back, direct from the '88 Calgary Olympics, with a line of one-piece ski suits guaranteed to turn heads. oosc-clothing.com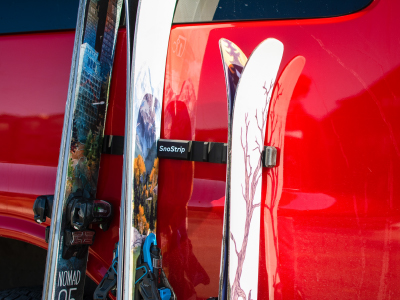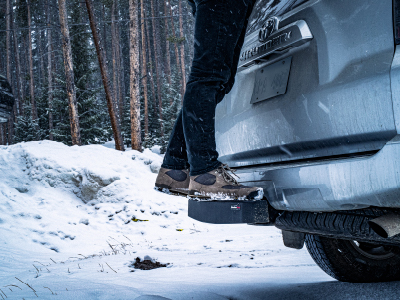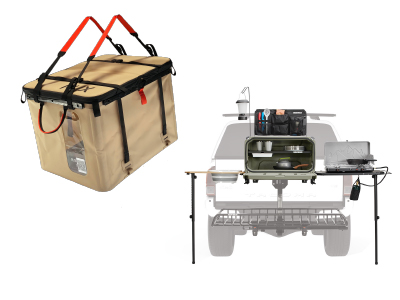 TREND: PIMP MY RIDE
For most of us, ski days start with a drive, which makes our vehicle one of the most important accessories. Deck it out accordingly.
Lean skis on your car with confidence that they won't fall or scratch the paint with a SnoStrip from RigStrips. It attaches magnetically and the rubber bumps hold skis in place. rigstrips.com
Reaching into roof boxes and across racks means we usually start our day covered in road grime. One solution: a WeatherTech BumpStep provides clearance for mess-free reaching. weathertech.ca
The Yakima Exo system adds an enclosed storage box to any car with a hitch and swings it out of the way of tailgates. Add the Open Range Deluxe attachment to create a camping kitchen wherever you're parked. yakima.com
Getting all our ski gear from the house to the car in one move is tricky. The Rux 70L, a waterproof, easy-to-carry storage system, makes it simple and keeps us organized at home, too. rux.life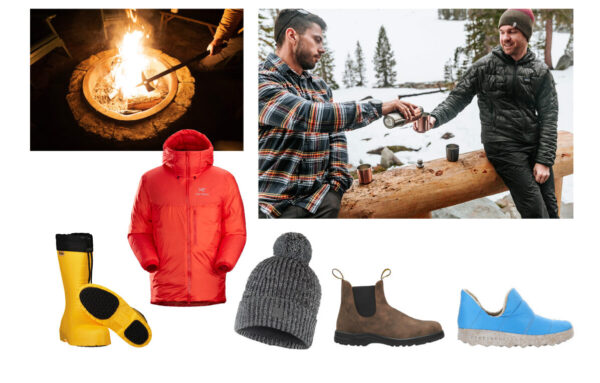 TREND: DOING APRÈS RIGHT
The ski day has never had to end when the lifts stopped spinning, but these days après takes on a life of its own, with exclusive equipment and clothing requirements.
Kick the end-of-day chills or tailgate a little longer in the warm embrace of the Arc'teryx Alpha Parka. Just looking at its downy splendour warms us up. arcteryx.com
The footwear of the outdoor uniform is now ready for slippery parking lots. Blundstone partnered with Vibram, a hiking boot outsole specialist, for its new All Terrain Series. blundstone.ca
Upgrade your fire-tending game with the Pit Command Ranger. Axe, hook and jabber in one, it's the multi-tool for keeping the flames going strong. pitcommand.com
Not only does the High Camp Firelight 750 Flask hold 750ml of your favourite beverage, its insulated sides can keep it warm all day long and it includes two cups. highcampflasks.com
Whether you don these slippers for the hut or the drive home, Asportuguesas Round Toe Mules feel as good on your feet as they do on our conscience. They're full of sustainable materials. asportuguesas.shoes
Anyone who's skied in Japan has probably noticed their light, waterproof and warm boots. Two Swedish skiers are bringing them to the rest of the world with Fubuki. We also dig the bright colour options. fubukiboots.com
Everyone needs a good toque. With a nod to sustainability, Buff crafted its new pom-pommed VAED from recycled fabric and cozy PrimaLoft fleece. buff.com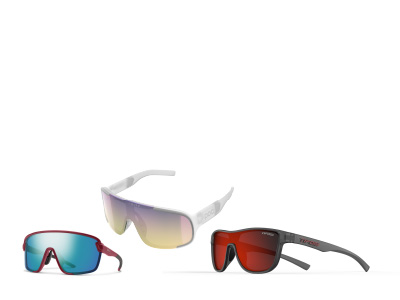 TREND: BUG-EYED SUNGLASSES
What Hollywood stars were wearing yesterday, we all get to sport today. Oversized sunglasses are in. Just about every optics brand makes a pair that cover almost as much facial real estate as your goggles did a couple of decades ago. The advantage of the huge lens is more protection from rays bouncing off snow. In our experience they're also more comfortable to wear. Whether you've got the style to pull them off is another question.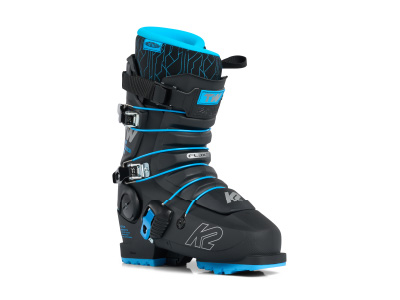 NEWS: K2 SWALLOWS FULL TILT
K2 Sports helped revive the three-piece boot design and now it's gobbling it up. The Seattle-based brand has absorbed Full Tilt boots.
K2 founded Full Tilt in 2006 when it bought the moulds from Raichle, an influential boot brand from the 1980s and '90s. The familiar bellowed tongue and FT logo developed a devoted following and became a ubiquitous site in terrain parks and on freestyle podiums. Now the boots are part of the K2 boot line. K2 says most of the models will remain available, but with a K2 logo.