Reading Time:
3
minutes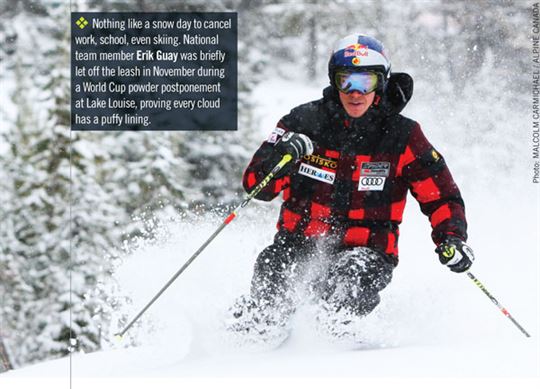 TEN YEARS STRONG
❖ Dave Irwin's Dash for Cash becomes a 10 th annual this February 3-4 in Banff and Sunshine Village when the Dave Irwin Foundation for Brain Injury pushes past the $400,000 fundraising mark. On top of 10 pairs of skis to give away, prizes range from RK Heliskiing to ClifBars to Giro and Scott helmets. Singles and teams sign-up starts at www.DaveIrwinFoundation.com.

BACK IN TUNE
❖ Dave Sand calls it "ski restoration," but you could call it ski recycling, resurfacing or even reincarnation. After years of repairing the "unrepairable," the owner of The Tune Shop in Banff is now taking it one step further. Starting this season, if you have a pair of skis that have seen too many days in the Rockies (they aren't called the Snowies for a reason), Dave will strip off the base and edges and replace them, creating a brand-new running surface.
It might be a tough concept to understand if you ski on a man-made glacier over grass or in metres-deep powder in the Kootenays, say, but anyone from this part of the world has had to say goodbye to skis long before they wanted to—and long before the guts of the ski were dead. You always rip through the base and edges before a ski is structurally finished. Now, for $300, your favourite skis can live again.
—Kevin Hjertaas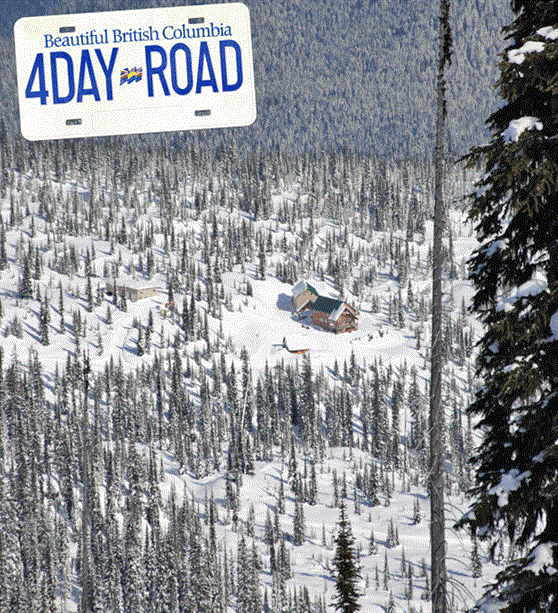 ❖ Kicking Horse Mountain Resort continues to focus on its number-one asset—its superlative terrain—to help skiers get the most out of their experience. After the hugely popular Super Bowl opening last season, this season skiers will find greatly eased access into perhaps the mountain's best in-bounds terrain of all: Feuz Bowl. The formerly bumpy and often scraped skier-set Goat's Trail has been replaced by a groomable cat-track, the Redemption Ridge Traverse. "This is an über-cool traverse," enthuses resort president Steve Paccagnan. "We've also set some winch anchors to get winch cats into Feuz Bowl, and that will let the intermediate skier get the bragging rights by getting in there." Sacrilege to some, no doubt, but joy for many more. A little exploration will also reveal much more glading elsewhere around the mountain, as well as a new "adventure" beginner area at the base that includes tubing and a skating rink.
There are also utilitarian logistical improvements, now with daily bus service to Kicking Horse through Brewster Transportation from Canmore, Banff and Lake Louise. The discount card shared with Castle Mountain and Lake Louise has been extended to Revelstoke. The $99 price gets you three days of skiing at no extra charge, plus $20 off each subsequent daily ticket. For motorists, the formerly glacial build-out of the Trans-Canada Highway has at last picked up steam and now includes four lanes through Banff National Park, a new twinned section west of Yoho National Park, and twinning of the first steep ascent east of Golden. Road improvements inside Calgary mean you can get from the international airport to the west edge of town via nearly continuous freeway and a total of only four traffic lights.
—George Koch
WHO THE HELL WAS KELL?
At Ski Martock, Nova Scotia, January 25 is Kell Antoft Day. To supersede Robbie Burns this Antoft guy must have been pretty special, but most of us (including me, a Cape Bretoner) don't know why he warrants his own day. But you don't have to dig very deep to realize his contributions to skiing should have him inducted into the Canadian Ski Hall of Fame. The abridged version is that a young Kell immigrated to Canada from Denmark in 1930, he served in the Royal Canadian Air Force during the Second World War, co-founded the Nancy Greene Ski League, founded the Nova Scotia Ski Areas Association and the Ski Atlantic Seniors Club, and was a lifetime member of the Canadian Ski Instructors' Association—and did it all for the pure and simple love of the sport until his death in 2005. He was one of those special people who didn't seek recognition or adulation. I wish I'd had a chance to ride the chair or do some turns with him. As a coincidence, his daughter, Asta Antoft, was my Level I CSIA course conductor many years ago, so in a roundabout way Kell influenced my path in skiing as he did for thousands of others. So who the hell was Kell? He was, for his entire life, a skier.
—Ron Betts