Reading Time:
3
minutes
Mid-range performance in long and short turns.
Written by Ron Betts, Test Editor
Testpit co-ordinator Joe Grierson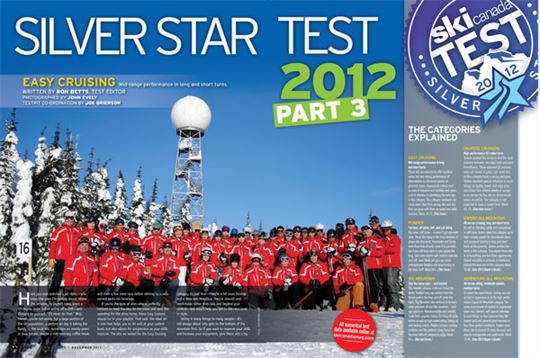 Have you ever watched a ski video—you know the ones I'm talking about, where the athletes rip perfect turns down a 50-degree slope before airing off a cliff—and thought to yourself, "I'll never do that." Well, friends, you're not alone. For a large portion of the ski population, a perfect ski day is taking the family to the local hill, doing laps on mostly green or blue terrain, maybe a mid-morning coffee break, and then a few more runs before retiring to a well-earned après-ski beverage.
If you're the type of skier who is perfectly content to keep the skis on the snow and save the speeding for the drive home, these Easy Cruisers should be in your playlist. That said, the ideal ski is one that helps you to ski well at your current level, but also allows for progression as your skills improve. The skis we tested for the Easy Cruising category do just that—they're a bit more Sinatra and a little less Metallica. They're smooth and predictable rather than fast and beyond your control—but they'll help you get to the next level in style.
Skiing is many things to many people—it's not always about who gets to the bottom of the mountain first. So if you want to improve your skills and increase your enjoyment, give these skis a try.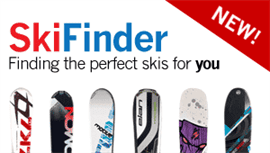 Try our new SkiFinder widget. Input your skiing profile – your weight, your skiing ability, your skiing style and usual snow conditions – and SkiFinder will sort the data in the Ski Canada Test and display top 3 and others based on your inputs.