In the current issue:
Winter 2021 published week of February 8, 2021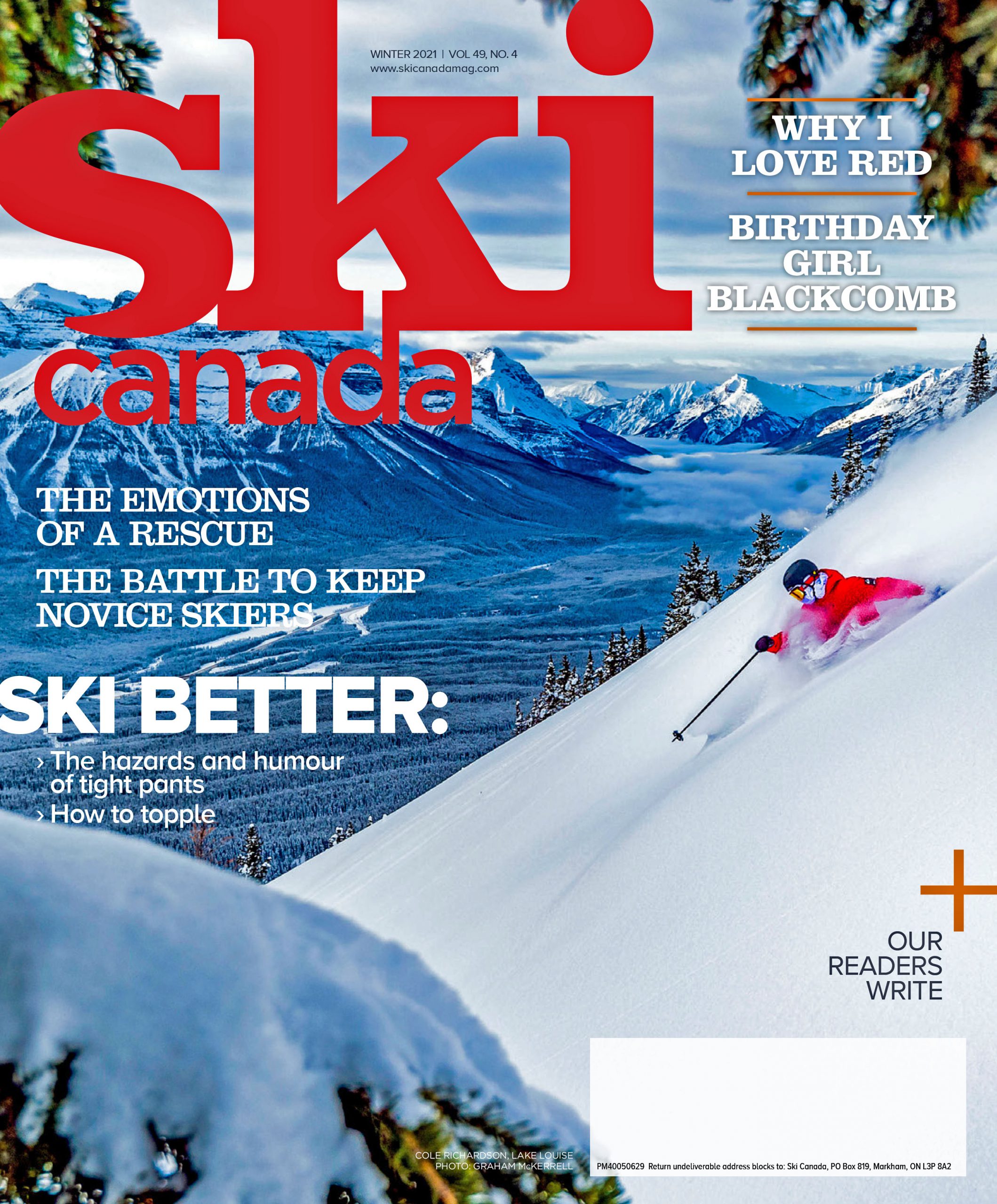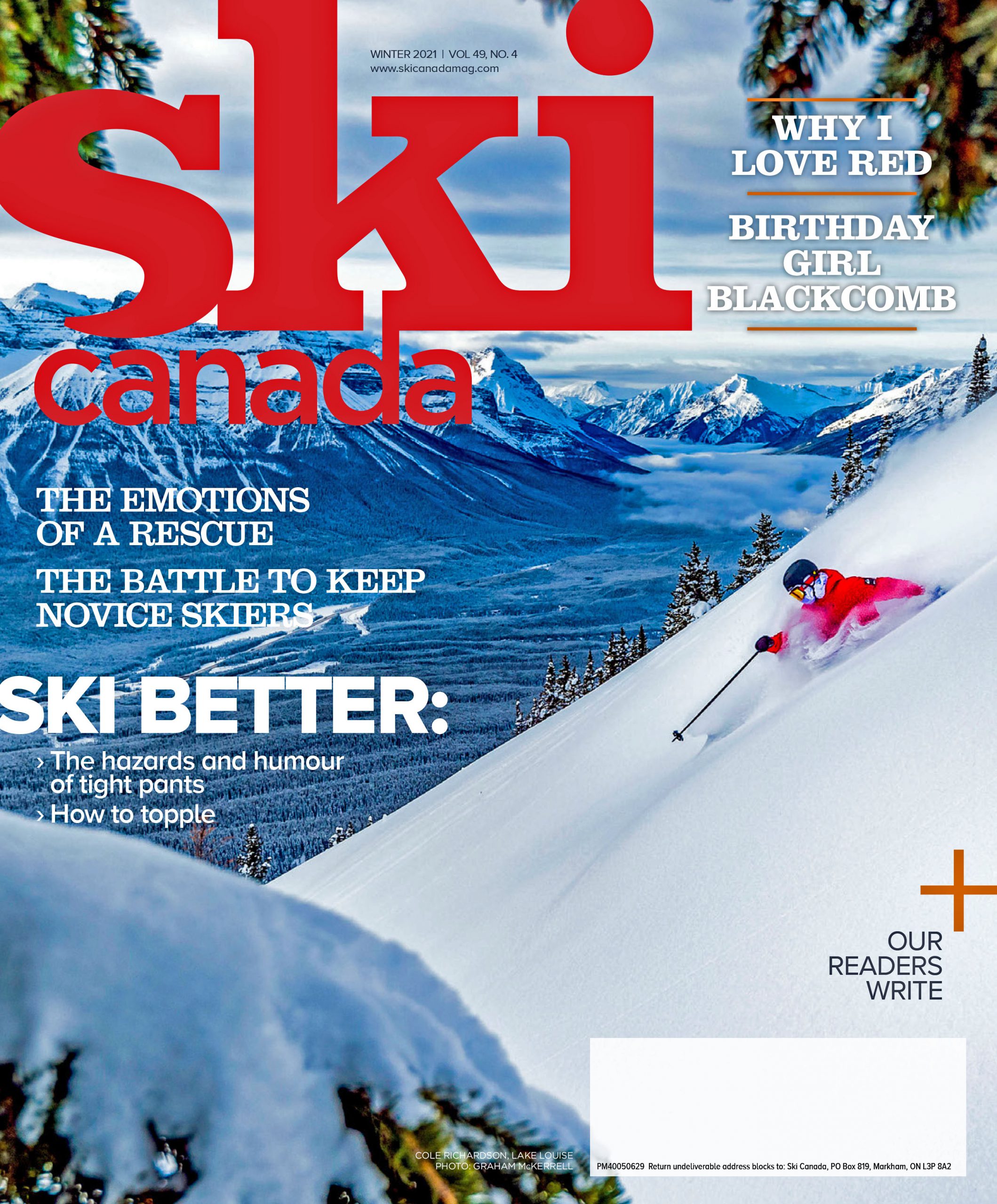 photo: GRAHAM M. KERRELL * skier: Cole Richardson * snow: Lake Louise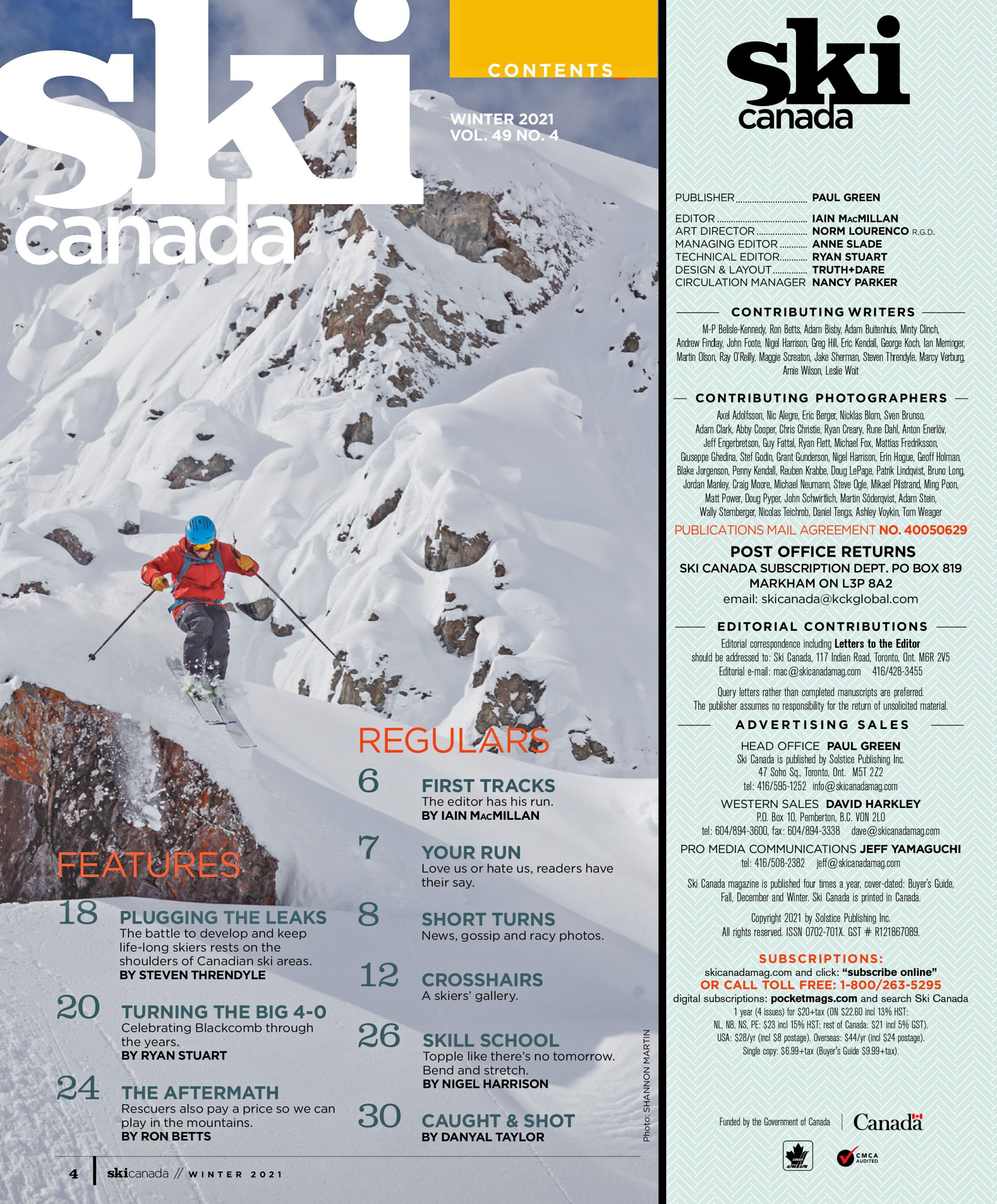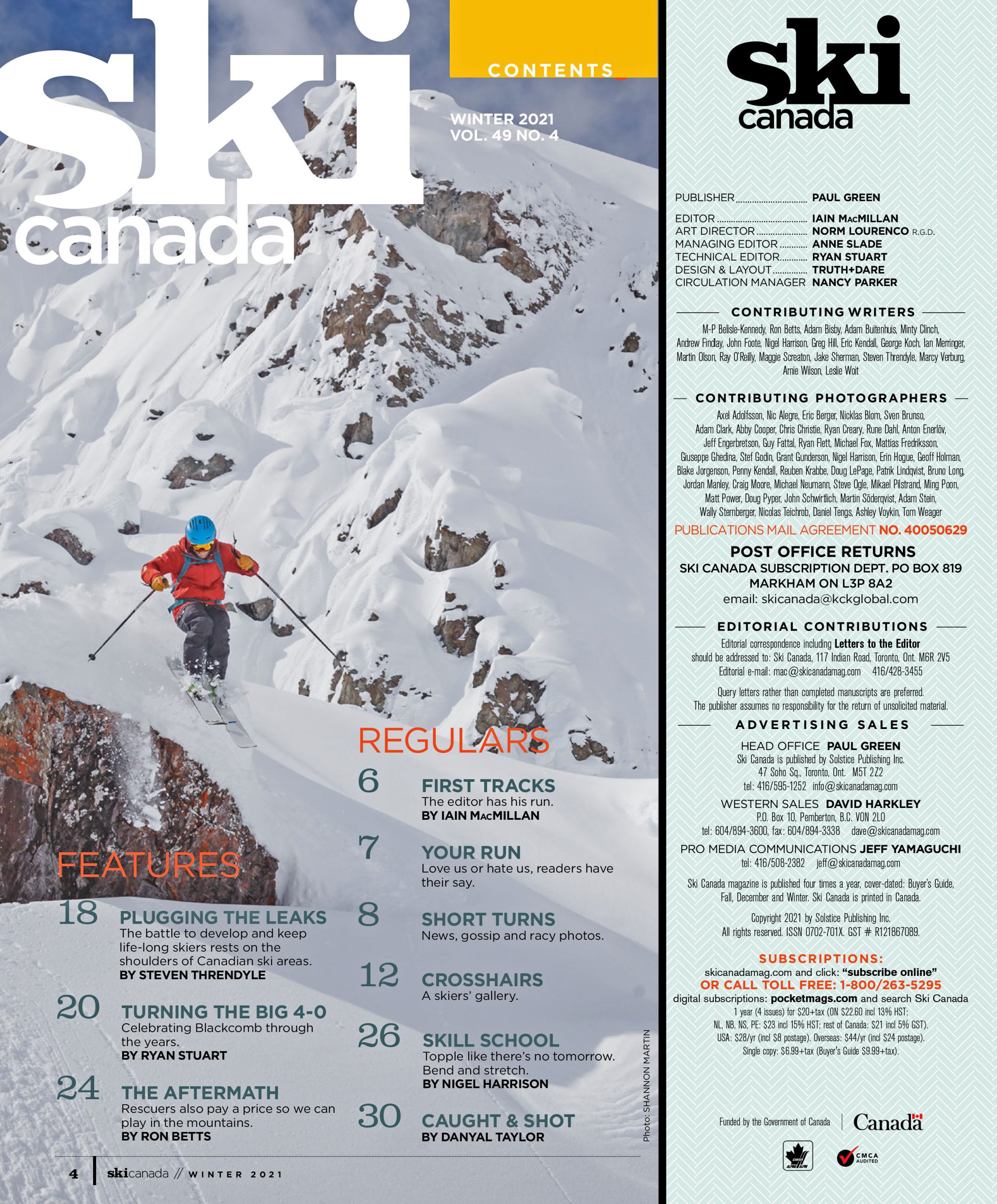 photo: SHANNON MARTIN
SKI CANADA WINTER 2021
Vol 49 #4
FEATURES
PLUGGING THE LEAKS
The battle to develop and keep life-long skiers rests on the shoulders of Canadian ski areas.
BY STEVEN THRENDYLE
TURNING THE BIG 4-0
Celebrating Blackcomb through the years.
BY RYAN STUART
THE AFTERMATH
Rescuers also pay a price so we can play in the mountains.
BY RON BETTS
REGULARS
FIRST TRACKS
Loving Red
BY IAIN MacMILLAN
YOUR RUN
Love us or hate us, readers have their say.
SHORT TURNS
Coming to a Ski Shop Near You
Storm Reservations – Whistler
Meanwhile At Tremblant
Repeat As Necessary
CROSSHAIRS
A skiers' gallery.
SKILL SCHOOL
Topple like there's no tomorrow.
Bend and stretch.
BY NIGEL HARRISON
CAUGHT & SHOT
BY DANYAL TAYLOR