In the current issue:
Winter 2022 published week of March 7, 2022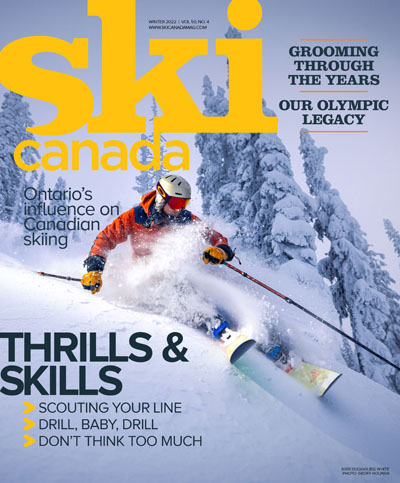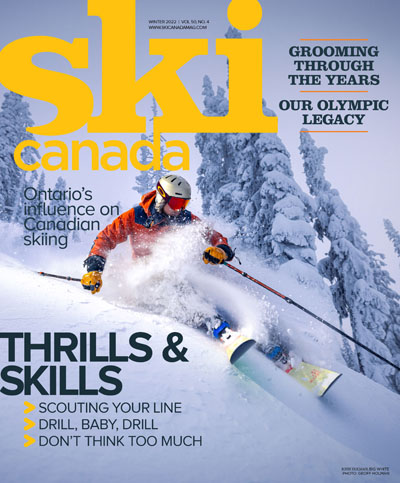 photo: GEOFF HOLMAN * skier: John Holman * snow: Big White, BC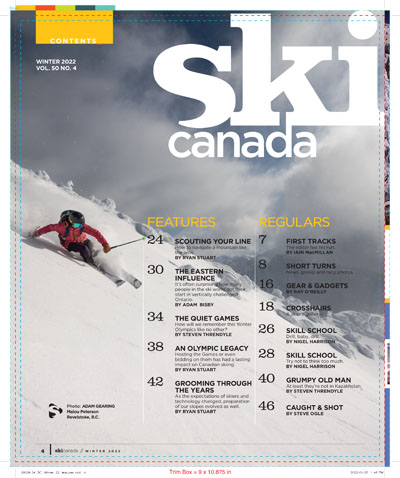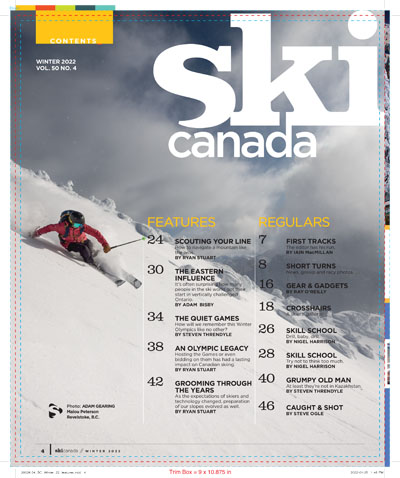 photo: ADAM GEARING * skier: Malou Peterson * snow: Revelstoke, BC
SKI CANADA WINTER 2022
VOL 50 NO. 4
FEATURES
SCOUTING YOUR LINE
How to navigate a mountain like the pros.
BY RYAN STUART
THE EASTERN INFLUENCE
It's often surprising how many people in the ski world got their start in vertically challenged Ontario.
BY ADAM BISBY
THE QUIET GAMES
How will we remember this Winter Olympics like no other?
BY STEVEN THRENDYLE
AN OLYMPIC LEGACY
Hosting the Games or even bidding on them has had a lasting impact on Canadian skiing.
BY RYAN STUART
GROOMING THROUGH THE YEARS
As the expectations of skiers and technology changed, preparation of our slopes evolved as well.
BY RYAN STUART
REGULARS
FIRST TRACKS
On Speed
BY IAIN MacMILLAN
SHORT TURNS
The Sending Games – Freeride World Tour 2022
Chalets Montmorency and Auberge Et Campagne
Home Away From Home – Sun Peaks
GEAR & GADGETS by RAY O'REILLY
CROSSHAIRS
A skiers' gallery.
SKILL SCHOOL
Drill, baby, drill.
BY NIGEL HARRISON
SKILL SCHOOL
Try not to think too much.
BY NIGEL HARRISON
GRUMPY OLD MAN
At least they're not in Kazakhstan.
BY STEVEN THRENDYLE
CAUGHT & SHOT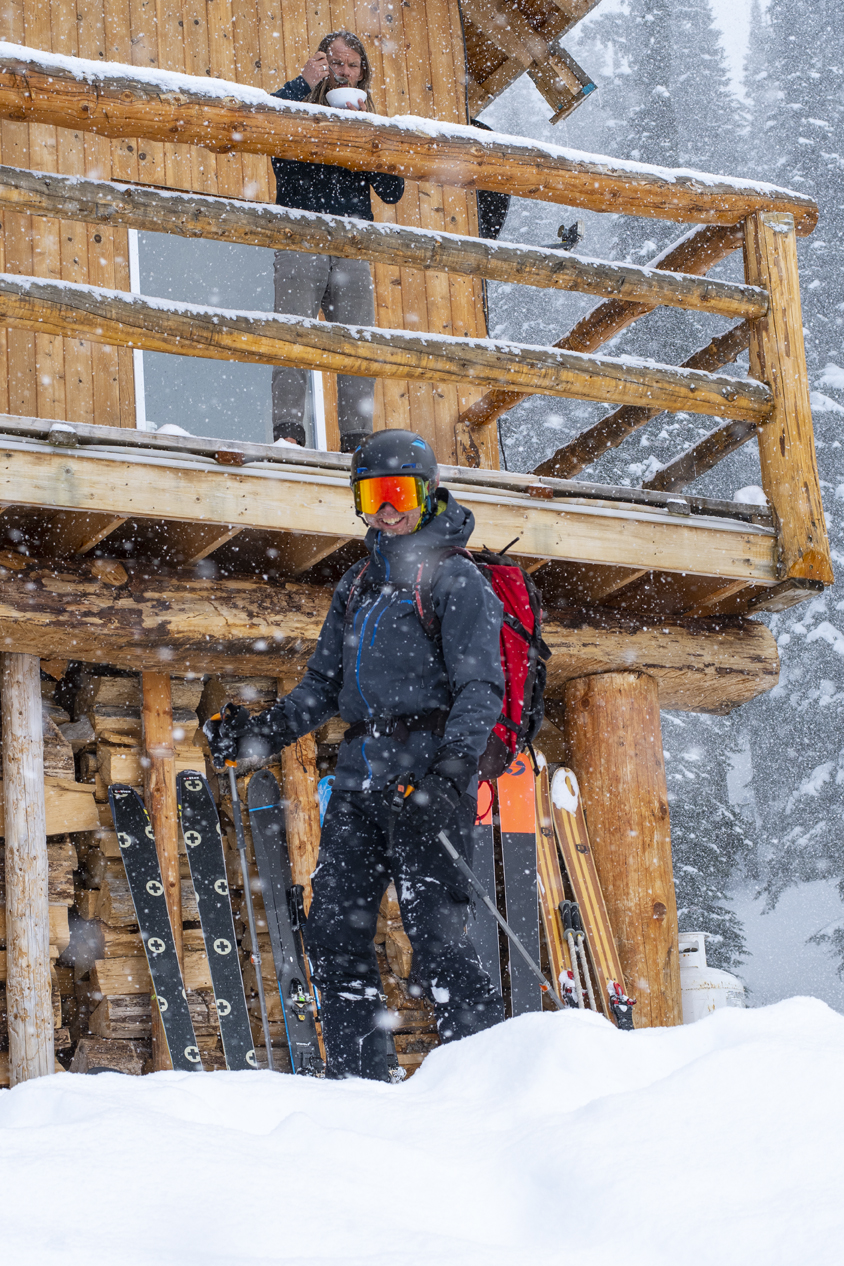 photo: STEVE OGLE (more…)