Reading Time:
5
minutes
Thomas Grandi's 2004-05 World Cup ski racing season was so good it needs some historical perspective wrapped around it to be properly appreciated.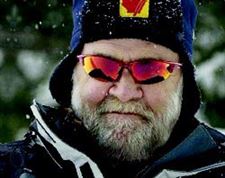 Going into this season, his 12th on the circuit, Grandi had built a fairly convincing case that he could be considered Canada's all-time best male technical racer in the 38-year history of the World Cup. His only real competition for that honour was the storied career of "Jungle" Jim Hunter, the pioneer who paved the way for the Crazy Canucks back in the early '70s.
By the end of the season, there was no doubt Grandi was the best-ever because he achieved two milestones in 2005 that eluded Hunter. He won (twice!) and he contended for the GS title with Austria's Benjamin Raich and Overall champ Bode Miller of the U.S. until the last race of the season at the World Cup Finals in Lenzerheide, Switzerland, the second week of March. He ultimately ? nished 11th in the race and 3rd in the standings, but posted the best discipline numbers for a Canadian man since Rob Boyd ? nished 3rd in the downhill standings in 1988. He also posted the best Overall ? nish (12th) for a Canadian male since fellow Albertan Cary Mullen ? nished 10th in 1994.
Coupled with Emily Brydon's 20th-place ?nish in the women's standings, these two entered the top 10 in Canada's all-time best team seasons, which is computed by adding together the best male and female numbers in the Overall races—the lower the number the better.
It's a bit of a head-scratcher to think that Canada's best-ever season was the World Cup's ? rst in 1967 when Nancy Greene won it all and Scott Henderson was 15th. But you have to keep in mind that Greene's back-to-back championships in the World Cup's ? rst two years is likely one of the most unbreakable records in Canadian sports history, ranking right up there with Wayne Gretzky's scoring records in hockey. All Greene did back in the '60s was establish a level of excellence in Canadian ski racing that's probably unattainable by mere mortals, although you should never say "never" in ski racing because you never know what kind of talent is developing down on the farm.
Is it the gear or the skier?
As a misanthropic humanist (a hater of mankind who likes people), this Edge of the Canadian ski universe was a hesitant and skeptical participant in the "magic-skis" debate. In fact, 15 years ago when Italy's Alberto Tomba was winning just about every technical race he entered on his trusty Rossignols, I discounted the theory entirely. I wrote it off as wax-room nonsense or apres-ski stein chatter and wrote copious quantities of copy saying Tomba was such a strong skier he could win World Cup races on bed slats so don't try to wreck my head (and job) by implying skis win races, not athletes.
The whole idea was anti-human to me and I couldn't bear the idea of writing about material instead of people. Do cars or drivers win NASCAR and F1 races? Do clubs or golfers win PGA majors? Is Barry Bonds threatening Hank Aaron's home-run record in baseball because he has a magic bat? Of course not, everybody knows he's wired on 'roids but he also has the quickest wrists since Aaron, which is why the balls fly out of the ballparks. His bat has nothing to do with it, much like Wayne Gretzky's hockey stick.
For evidentiary "proof" of my opinion, I always went back to the legend of Franz Klammer, the greatest downhiller who ever lived. The Kaiser won his first 24 downhills on the same pair of skis and some writers constantly wondered if it was the man or the skis that were so unbeatable. Then he destroyed his magic skis in a training-run crash at Kitzbuehel. They held a candlelight funeral for the skis, then Klammer went out the next day on a different pair and won the Hahnenkamm in 1984 for the final victory of his incredible career. That should have buried the magic-skis theory in the same grave with Der Kaiser's busted boards.
"Everyone's talking about it, but how do you know for sure? You still have to pilot the skis from start to finish without messing up."
Yet it keeps rearing its ugly head as time marches on and writers pay attention to details. I now take you back to Whistler 1989 when local Rob Boyd won the downhill, the first and only win on Canadian snow by a Canadian male. His two earlier wins at Val Gardena were on Fischers, which he nicknamed "Max" for "maximum speed." But the Whistler win came on a second set of hot skis, Max II. The next year, Boyd was injured and fellow Fischer Flyer Atle Skaardal won the Whistler downhill and my suspicions became aroused. Did Boyd's Max II Fischers win Whistler a second time with someone else riding them?
The following year, Skaardal repeated at Whistler with Boyd in the race, so I asked Boyd if he ran on his good ol' Max IIs and he said, "No, I haven't seen them since I was injured."
Unable to prove it because ski techs and ski companies are more close-mouthed than the CIA, I theorized in print and still believe Boyd only won Whistler once but his skis won there three times.
Which brings us to the 2005 season during which American Bode Miller has brought the magic-skis theory back to the forefront. After winning the GS title in 2004 and finishing 4th in the Overall on Rossignols, Miller switched in the off-season to Atomic and suddenly began winning downhills, super-Gs, giants and slaloms, and undertook a rewrite of the record books while taking a huge lead in the Overall standings over defending champion Hermann Maier, who also races on Atomic skis.
Ladies and gentlemen of the jury, please consider the evidence and make your fair and honest judgments: Skis or athlete?
In May 2004, Miller switched ski companies. In early October 2004, downhill champion Stephan Eberharter retired from ski racing thus freeing up his block of Atomic material to go to other athletes. In late October 2004, Miller wins his first GS on Atomic skis. In late November, he wins his first career downhill and super-G, and Maier is coming across finish lines with an angry scowl on his face as if to say, "Hey! I want those skis!"
Did Miller suddenly become the World Cup's dominant racer simply because he stepped into Eberharter's old skis? I presented this question to Boyd as I caught a ride with him and his lovely wife, Sherry, from Lake Louise to Calgary in December and he said, "Probably. Everyone's talking about it, but how do you know for sure? You still have to pilot the skis from start to finish without messing up."
Exactly. So is it the skier or his magic skis? You'll have to decide. I can't because I've spent too many years pondering it, but it sure makes for good on-mountain action and offmountain chin-wagging.