Reading Time:
2
minutes
Characteristics columns are initiation, edge grip, stability, agility, versatility, short and long radius.
Overall: how the tester rated the ski subjectively.
Average: Calculation of tester characteristics scores as an average. Skis are sorted in the charts by average score, high to low.
Tune: tester evaluation of the ski's tune quality at the test. A lower quality tune on test day can lower tester scores for that ski.
Click any table to enlarge:
Expert All-Mountain (Men)

Expert All-Mountain (Women)

Adventure All-Mountain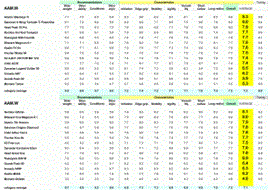 Big Mountain (Men)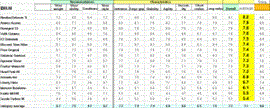 Big Mountain (Women)

On-Piste Cruiser (Men)

On-Piste Cruiser (Women)

Easy Cruise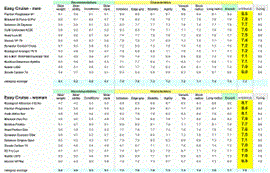 The Test Card used by the skiers: