Coaches and Camps: Priceless
---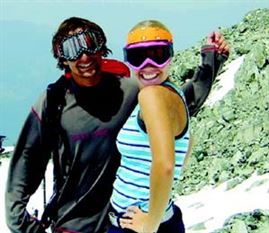 Can you imagine attending a hockey camp and being coached by Wayne Gretzky or Mario Lemieux? Apparently Mastercard thought it was so exciting to see Cassie Campbell and Bobby Orr coach a group of kids that they made a TV ad about it. Called the experience "priceless." And when Scotty Bowman decided to pass along some of his expertise to non-NHLers, CBC created an entire TV series.
One of the things that drew me to freestyle skiing when I first started (other than the fact that I thought it was the coolest sport in the universe), was having the opportunity to be coached by some of the top athletes in the world, even as a beginner. In fact, the very first day I started freestyle at a Christmas camp in 1988, I was coached by two of the most successful freestyle skiers in history, Meredith Gardner and Anna Fraser.
I have participated in a whole slew of other sports, but I have never encountered one that allowed such easy access to top athletes. Although freestyle has undergone a number of changes since my first day, the sport still offers what I think is a pretty unique opportunity: a chance to be coached by some of the best in the world–without going over your Mastercard limit.
Finland's Janne Lahtela is a skiing god. He's the 2002 Olympic Champion, 1998 Olympic Silver Medallist and six-time World Cup Champion. When I asked him how many World Championship medals he'd won, he couldn't tell me–he'd lost count.
Lahtela has been coaching at World Freeride and Mogul Camp (WFMC) at Whistler, my alma mater, since 1997. I was attracted to the camp back in the early '90s for the same reason the camp still draws skiers from around the globe: coaching from some of the best in the business.
Lahtela first started coaching because he believes that "to become really good you need to ski almost 12 months of the year." Since he wasn't getting that from team training camps, he needed to figure out a way to make that happen. Coaching summer camp provided Lahtela with what he was looking for. The relaxing atmosphere on the glacier gave him a mental break, and coaching paid the bills.
Surprisingly, Lahtela found that coaching forced him to think about technique in a different way. "I had to think hard to make things simple for the kids, which helped my own understanding. Coaching helps me to keep my own skiing simple."
Other skiers agree that coaching at camps helps them to become better skiers themselves. U.S. team member Emiko Torito says she learns a lot just by listening to the other athletes coach. Plus, campers have more exaggerated versions of her own weaknesses. "By helping campers fix their issues, it helps me fix my own problems," says Torito.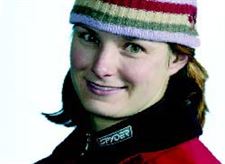 Torito was once a camper herself, and was inspired by the top athletes who coached her. Today's campers are no different. Nineteen-year-old Kyle Ewing of Steamboat Springs, Colorado, has been coming to WFMC for six years. Lahtela is his hero, as well as his coach.

"This is the only sport where the best in the world come and coach and don't act like celebrities that are untouchable," says Ewing. "At first I was in awe of being coached by my hero. It would have been intimidating but the coaches were so friendly. You didn't feel like they were on a pedestal, like they didn't have time for you." Ewing hopes to one day join Lahtela on the World Cup tour.

Katherine James, a 12-year-old from Eagle, Colorado, says seeing that her heroes are "regular people who are just really, really good at skiing," makes World Cup competition seem like an attainable goal.

But it's not only aspiring Olympians who attend summer mogul camps. And they're not just for kids. Dale Simmonds, a 34-year-old ER doctor from Virginia, convinced his friends, 53-year-old firefighter Bob Silver and 43-year-old publisher Leon Capers, to join him for a week on the glacier in Whistler. Silver figured that if he became a better mogul skier, he'd be able to tackle anything on the mountain.

Simmonds says he was worried their little escapade was going to be too intimidating. "It was a bit intimidating in the beginning, but the coaches made us feel comfortable. I had the best skier in the world [Lahtela] delivering breakfast to my room. It was amazing."

"The campers learn that it's about having fun. There are no heroes or gods here. We're all here to have fun and learn to ski," says Lahtela.

Tags: Anna Fraser, Emiko Torito, freestyle skiing, Janne Lahtela, Meredith Gardner, priceless, ski coaches, ski coaching, ski coaching camps